Mark Kelly Could Affect SCOTUS Nomination and Polls Show the Democrat Ahead in Arizona's Senate Race
Arizona Democratic Senate candidate Mark Kelly currently holds a lead over incumbent Republican Senator Martha McSally in a race that could affect President Donald Trump's Supreme Court justice nominee to replace Ruth Bader Ginsburg.
In one recent poll, conducted by the New York Times/Sienna College, 50 percent of respondents said they'd vote for Kelly, compared to 42 percent who sided with McSally. The poll surveyed 653 likely voters in Arizona from September 10 to September 15 and has a margin of error of plus or minus 4.1 percentage points.
In another poll, conducted by Monmouth University, Kelly leads by six points, as 50 percent said they'd vote for him, while 44 percent said McSally. Monmouth University surveyed 420 Arizona voters from September 11 to September 15 and indicated its poll has a margin of error of plus or minus 4.8 percentage points.
Kelly's lead over McSally in the polls comes at a crucial moment for Trump's Supreme Court nomination. Because the Arizona race is a special election to finish the late John McCain's term, a victorious Kelly could take office as soon as November 30. Should that happen, he will shrink the Republicans' Senate majority, possibly when they're trying to approve Trump's Supreme Court nominee.
Shortly after news broke of Justice Ruth Bader Ginsburg's death Friday, Trump pledged to nominate a replacement, and Senate Majority Leader Mitch McConnell asserted that the president's nomination "will receive a vote on the floor of the United States Senate."
Both McSally and Kelly have provided their opinions on how the vacancy left by Ginsburg should be handled, with McSally suggesting the Senate vote on Trump's nominee, and Kelly opposing.
"This U.S. Senate should vote on President Trump's next nominee for the U.S. Supreme Court," McSally wrote in a tweet.
The Arizona Senator has not detailed whether she thinks the vote should come before or after the November election, but in a fundraising pitch on Saturday, she noted that "If Mark Kelly comes out on top, HE could block President Trump's Supreme Court Nominee from being confirmed."
On Sunday, Kelly issued a statement showing his opposition for a vote on the Senate floor for Trump's justice nominee.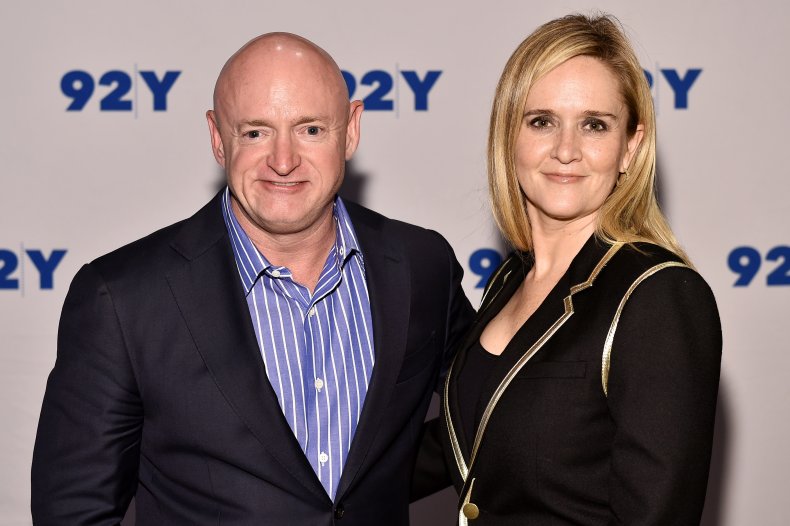 "When it comes to making a lifetime appointment to the Supreme Court, Washington shouldn't rush that process for political purposes. This is a decision that will impact Arizonans, especially with an upcoming case about health care and protections for pre-existing conditions," Kelly wrote. "Arizonans will begin casting their ballots in a few weeks and I believe the people elected to the presidency and Senate in November should fill this vacancy."
Newsweek reached out to both Kelly and McSally for comment but did not receive a response in time for publication.