Mark Levin Pushes Joe Biden Impeachment—'Isn't it Time to Remove this Guy?'
Conservative commentator Mark Levin dubbed Joe Biden "the most disastrous president in modern American history" as he urged Republicans to draft impeachment articles against him.
In an appearance on Fox News show Hannity, Levin blasted Biden over his handling of the coronavirus pandemic and the situation at the U.S.-Mexico border.
"Joe Biden is the most disastrous president in modern American history," Levin told host Sean Hannity on Wednesday. "I don't care if it's by design or by the fact that he's dim-witted.
"It would be like a president, when we have a polio vaccine, telling everybody to get vaccinated but inviting people into the country who he knows has polio."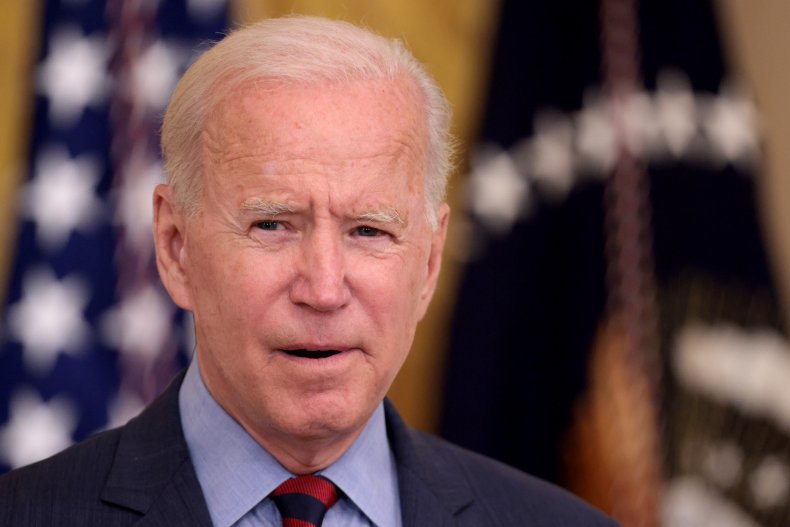 Levin called President Biden a "fool" and a "coward," accusing him leaving the "border wide open" and stating that his administration extended the federal eviction moratorium despite a Supreme Court decision that ruled it could only be extended by Congress.
White House press secretary Jen Psaki noted on Wednesday that the new moratorium was not an extension of the previous nationwide moratorium, but a targeted one.
Levin went on to claim that Biden's policy at the border was an attempt to shift voting demographics in states like Texas and Arizona and give Democrats an advantage.
"The border wide open, you're gonna have people flooding into our school districts, flooding into our hospitals, law enforcement is overwhelmed towns are overwhelmed," he said. "And let me tell you why he's doing it. Let's be blunt, he wants to turn Texas blue. He wants to turn Arizona blue."
Levin complained about the efforts to impeach former president Donald Trump—the only U.S. President to be impeached twice—and took aim at congressional Republicans for not taking action to remove Biden from office.
"Republicans, have you ever heard of the word impeachment? Are you guys just going to go down to the border and whine yourselves to death?" he asked.
He acknowledged that Republicans were not in the majority in the House or Sentae, but added: "You need to start explaining to the American people. This man just violated a Supreme Court decision. This man has the border wide open in violation of our immigration laws."
Levin continued; "Isn't it time to remove this guy from the Oval Office or at least make an effort? So you tough guy Republicans who come on here, you tough guy Republicans on radio, how about it? The 'I' word, impeachment, let's start to talk about it. Or the 25th Amendment. It'll never happen, but let's start to talk about it."
Biden, he added, is "doing more damage to this country, as far as I'm concerned, than any single one of our enemies."
The White House has been contacted for comment.