Mark Meadows, Who Serves on Trump's Defense Team, Says Republicans Who Break With President May Face 'Political Repercussions'
GOP Congressman Mark Meadows, who's serving on Donald Trump's impeachment defense team, on Monday said that Republicans who break with the president could face "political repercussions" amid the ongoing Senate impeachment trial.
In an interview with CBS Evening News, which aired Monday evening, Meadows told anchor Norah O'Donnell that members of the GOP who deviate from Trump on impeachment matters could face political backlash.
"I mean listen, I don't want to speak for my Senate colleagues. But there are always political repercussions for every vote you take," he said. "There is no vote that is higher profile than this."
Meadows' remarks come as Republicans and Democrats continue to battle over whether witness testimonies should be allowed in Trump's Senate impeachment trial.
The New York Times this past weekend reported on an extract of an upcoming memoir by former national security adviser John Bolton. In it, Bolton recounted a conversation with Trump in August, during which the president allegedly told him that he wanted to continue withholding $391 million in military assistance to Ukraine until its officials opened an investigation into his Democratic rivals, including the family of former Vice President Joe Biden.
Bolton's reported account of his exchange with Trump challenges arguments made by the president's legal defense team. They claim that there is zero evidence to suggest the his withholding of Ukraine's military aid was related to his pursuit of a probe into the Bidens. It also further highlights the importance of witnesses in the Senate trial as lawmakers gear up to determine this week whether to allow sworn testimony from Bolton, who has already indicated that he will testify if needed.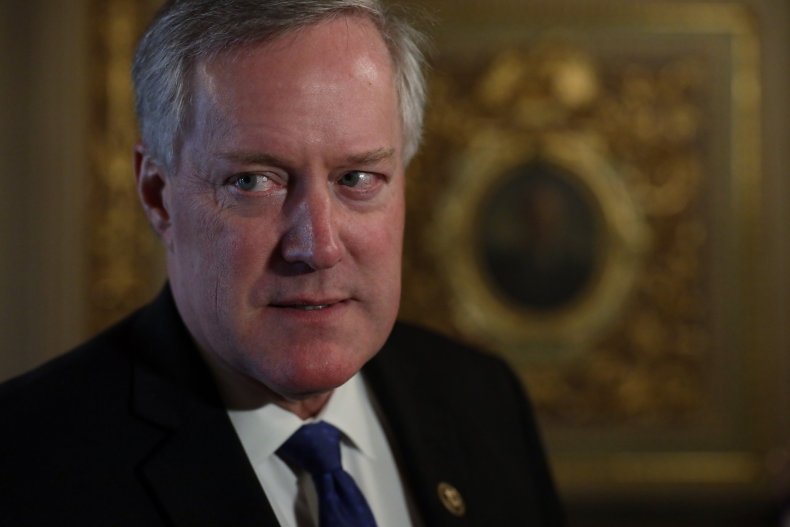 Democrats need any four Republicans to vote with them on the matter to subpoena witnesses. And although the White House and Senate Majority Leader Mitch McConnell have vehemently declared they are against calling additional witnesses, a few moderate Republicans have expressed interest in hearing Bolton out.
While Meadows has said Republicans who break with Trump may face issues, GOP Congressman Doug Collins, who's also a member of the president's impeachment defense team, also noted that Democrats in swing states could face similar political challenges depending on how they approach impeachment.
"The question needs to be flipped," Collins told O'Donnell. "Where is a courageous Democrat who will actually look at the facts and vote in favor of not impeaching this president? I think the question is, and I understand we're Republicans here, and I understand your question, but the question is always asked from the side of: 'Will a Republican take this bold and courageous step to stand up to this president?'"
He added: "My question is where is a Democrat who will actually look at the facts and not simply follow behind Nancy Pelosi and Adam Schiff and Chuck Schumer, or their presidential candidates who are sitting in the jury pool, and follow them?"