Who Is Mark Morgan? Trump Announces Obama-Era Border Patrol Chief to Take Over ICE
President Donald Trump announced—via Twitter—on May 5 that Mark Morgan would be taking over as head of Immigration and Customs Enforcement (ICE).
"I am pleased to inform all of those that believe in a strong, fair and sound Immigration Policy that Mark Morgan will be joining the Trump Administration as the head of our hard working men and women of ICE," the president wrote on Twitter. "Mark is a true believer and American Patriot. He will do a great job!"
Morgan previously led U.S. Border Patrol in the final months of then-President Barack Obama's administration. He was removed from the post after Trump took office in January 2017. Despite having worked under Obama, Morgan, who was formerly an FBI agent, supported the creation of a new border wall, a key Trump campaign promise.
Morgan publicly endorsed Trump's call for a wall and welcomed his decision to declare a national emergency over immigration at the southern border with Mexico. "The president had no choice—Congress has failed, they continue to fail," he said in a February interview on CNN.
The Obama-era official takes the top ICE job as Trump continues to push for a tougher stance on immigration. Ronald Vitiello, who had been serving as the acting director of ICE, resigned last month after the president decided to pull his nomination to be the permanent director of the agency. Trump said at the time that he wanted to go in a "different direction" with someone who was "tougher."
The president controversially declared a national emergency after Congress refused to provide funding for a border wall. Trump first attempted to force Congress into providing funds by refusing to sign a bipartisan spending bill to keep federal agencies running, starting what would become a 35-day partial shutdown of the federal government, the longest in U.S. history. The president ultimately relented as the shutdown appeared to take a toll on the economy and disrupted air travel, and he did not obtain additional money for his wall.
After signing a new spending bill, Trump declared the emergency and began the process of attempting to reallocate funds approved by Congress to build the structure. The decision has been challenged legally, with even conservatives criticizing the president's actions.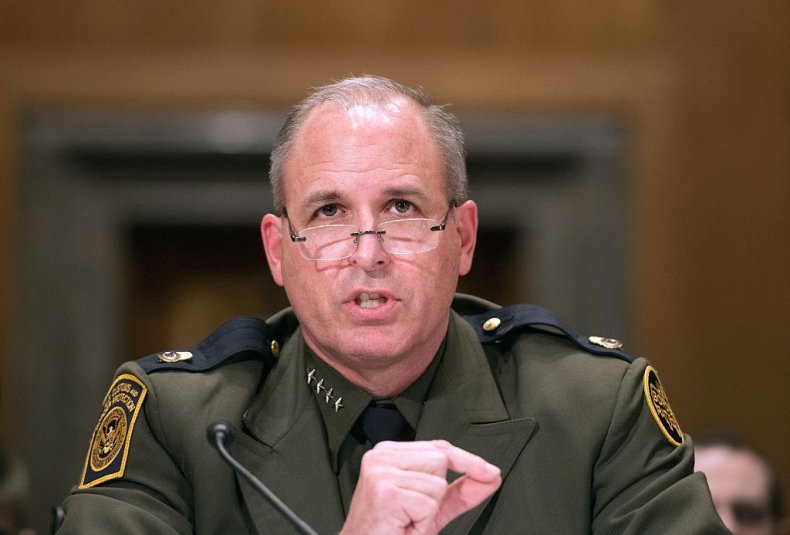 Kirstjen Nielsen, who was Trump's secretary of homeland security, which oversees ICE, also was pushed out by the administration in April. According to reports, the president did not think Nielsen had done enough to secure the border; Nielsen had reportedly pushed back against demands that she believed would violate the law.
Trump's hard-line immigration policies have drawn national and international outcry. The president's controversial family separation policy, which was halted in the courts, has been widely condemned. The deaths of several immigrants, including children, in Border Patrol custody have drawn intense scrutiny. Meanwhile, thousands of migrants, largely from Central America, continue to arrive at the border of Mexico and the U.S. in hopes of claiming asylum.