Mark-Paul Gosselaar to Appear in 'Saved by the Bell' Reboot: Everything We Know About the Cast So Far
Zack Morris will return to his old stomping grounds at Bayside High School after all.
Mark-Paul Gosselaar, who starred as the iconic teen in the early '90s sitcom Saved by the Bell, announced plans to reprise the role in the upcoming NBC reboot series.
Gosselaar teased his inevitable appearance on the Saved by the Bell reboot while speaking at a Television Critics Association winter 2020 press event on Wednesday. "Everybody can sleep well at night," he said, adding his character's former girlfriend Kelly Kapowski, played by Tiffani Thiessen, may also pop up on the show.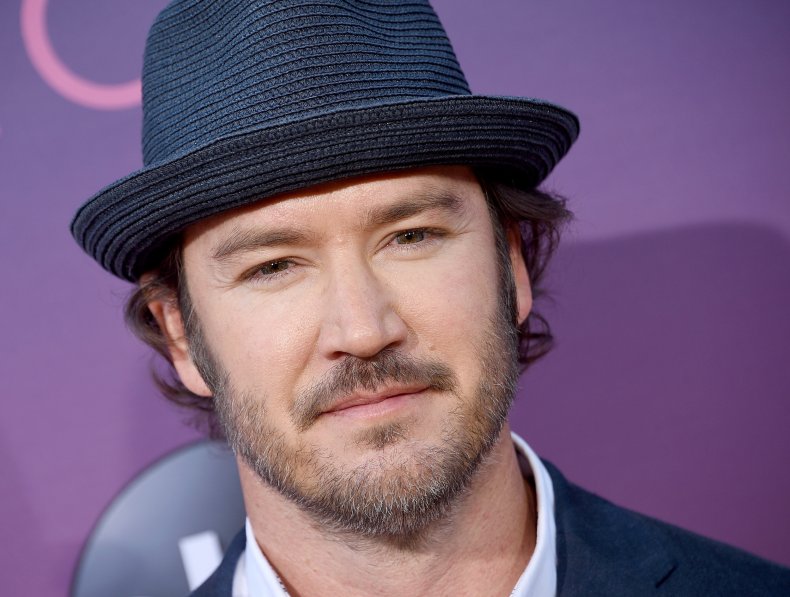 "I think Tiffani has been engaged with. It looks like you will have us in some capacity," he continued.
Gosselaar and Theissen aren't the only Saved by the Bell alums to appear on the new show. Mario Lopez and Elizabeth Berkley, who played the couple A.C. Slater and Jesse Spano, respectively, were confirmed on the cast when Saved by the Bell reboot was first announced in 2019.
Although Zack was mentioned in the initial show announcement, Gosselaar, who currently stars on ABC's black-ish spinoff series mixed-ish, wasn't immediately invited to reprise his role. "I read it in the trades just like everybody else this morning," he said in an interview with Variety at the time.
"I woke up to the news this morning with a kind of 'huh' response," he said, adding that he had "always been interested" in returning to the character. But he noted he understood why there may have been some hesitation to have him on the show considering his current casting on a different network.
Gosselaar, who also serves as a producer of the reboot, is expected to appear in at least three episodes, according to a Deadline report on Friday.
As the new grown-up Zack, Gosselaar's beloved character will now be featured as the governor of California facing political backlash after his administration approves a number of low-income school closures. Zack's solution to the controversy will be to send many of the displaced students to performing arts schools, including Bayside High. It's there that fans will meet Bayside's new ringleader, played by transgender actress Josie Totah.
Not many details on 18-year-old Totah's character have been revealed as of yet. However, her character was described as a sharp-tongued cheerleader who also happens to be the most popular girl in school. Her quick wit and energetic personality result in Bayside student's adoring Totah's character just as much as they fear her, according to the show's synopsis.
A premiere date for the Saved by the Bell reboot has not yet been released, but the show is expected to debut sometime in April on NBC's new streaming network Peacock.