Mark Ruffalo Called Out After Chris Pratt Defense For Not Defending His Female Co-Stars
Mark Ruffalo is now facing backlash for defending Avengers costar, Chris Pratt. Twitter user @lesfilm called out Ruffalo in a now viral tweet after he praised Pratt when the actor was declared the "Worst Chris." They wanted to know why Ruffalo didn't come to the defense of female co-stars in the Marvel universe when they were under fire in the past.
"Where was this energy when people attacked Tessa Thompson for being casted as [V]alkyrie," they asked. "where was this energy when Zendaya was attacked for being casted as MJ, where was this energy when Brie Larson was being attacked for speaking up on the lack of diversity in the industry."
They also tagged Guardians of the Galaxy director James Gunn and Iron Man himself, Robert Downey Jr., who also came to the defense of Pratt online. "Not to mention Brie Larson till this day is relentlessly attacked and harassed on a daily basis by yt [slang for "whitey"] men so much so that [M]arvel had to increase security for her during press tours yet the only male actor a part of Marvel that defend her was Don Cheadle."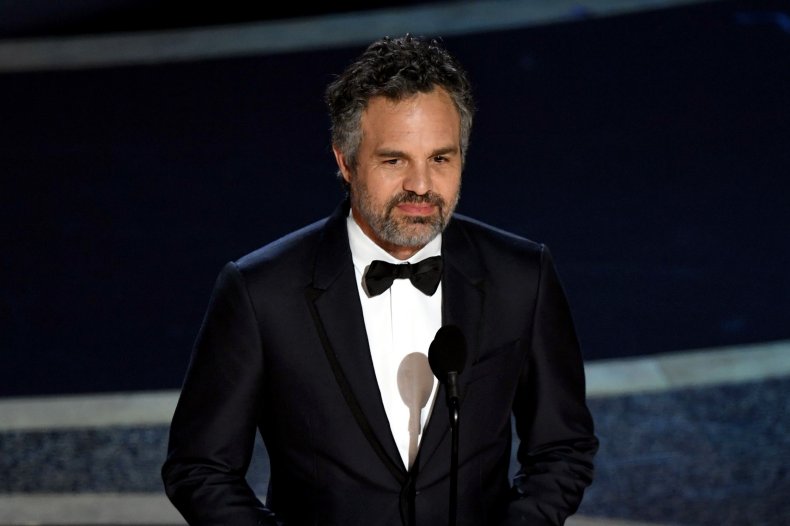 Tessa Thompson received backlash in 2016 after she was cast as Valkyrie for Thor: Ragnarok, who is depicted as blond and white. Bustle reported that she received racist comments on Twitter and Instagram, but she didn't let it get to her. "It's important for Marvel to answer the call for inclusion and diversity and also to be able to have some freedom with these stories," Thompson said.
Zendaya's 2016 casting as Mary Jane Watson in the new Spiderman films also upset fans, since MJ is white in the comic books. Although many people were excited, some were still upset over Zendaya's role. Regardless, she handled it with grace.
"But of course there's going to be outrage over that because for some reason people just aren't ready," she told The Hollywood Reporter in November 2016. "I'm like, 'I don't know what America you live in, but from what I see when I walk outside my streets of New York right now, I see lots of diversity and I see the real world and it's beautiful, and that's what should be reflected and that's what is reflected so you're just going to have to get over it.'"
Additionally, Captain Marvel star Brie Larson was met with criticism after she spoke about the need for diversity in the Marvel universe. "I'm happy to be on the forefront of the normalization of this type of content and to prove once again that representation matters. Diverse storytelling matters, the female experience matters, and these are markers," Larson said in 2019. "So it's something I've always known and I think a lot of people always knew, but this is just normalizing."
People flocked to Rotten Tomatoes and expressed their anger with Larson's diversity comments on the Captain Marvel review page.
@lesfilm alleged that Ruffalo appeared to stay quiet when these actresses were faced with criticism, but backed up Pratt amid Twitter speculating whether or not he was pro-Trump. Newsweek reached out to Mark Ruffalo regarding this claim, and did not hear back at the time of publication.
"You all, @prattprattpratt is as solid a man there is," Ruffalo Tweeted on Tuesday afternoon. "I know him personally, and instead of casting aspersions, look at how he lives his life," Ruffalo tweeted. "He is just not overtly political as a rule. This is a distraction. Let's keep our eyes on the prize, friends. We are so close now."
On Saturday, a tweet asking folks to eliminate their least favorite A-List Chris went viral, and many fans came after Pratt, alleging that his church was anti-LGBTQ and that he supported President Donald Trump, while many of his Avengers costars were backing Joe Biden in the upcoming election.