Mark Ruffalo is coming to the rescue of fellow Avengers star, Chris Pratt. After Pratt received backlash from Twitter, as fans speculated that he supported President Donald Trump, Ruffalo defended him, calling him "a solid man."
"You all, @prattprattpratt is as solid a man there is. I know him personally, and instead of casting aspersions, look at how he lives his life," Ruffalo tweeted. "He is just not overtly political as a rule. This is a distraction. Let's keep our eyes on the prize, friends. We are so close now."
Mark Ruffalo is a supporter of the Democratic Party, and previously endorsed Senator Bernie Sanders.
On Saturday, a viral tweet declaring that one of the A-list Chrises (Pratt, Evans, Hemsworth and Pine) needed to go. Many Twitter users declared that the Parks and Recreation alum was the least favorable.
"Pratt. His views are terrible and he supports anti-lgbtq activist churches. Easy," one user wrote. "chris pratt??? obviously?? he's like a trump supporter?? also he's a little b****???" another argued.
"Chris Pratt," a third lamented. "Sadly the Trump supporter stuff disqualifies him despite all the of delightful Andy Dwyer/Johnny Karate/Bert Macklin glory."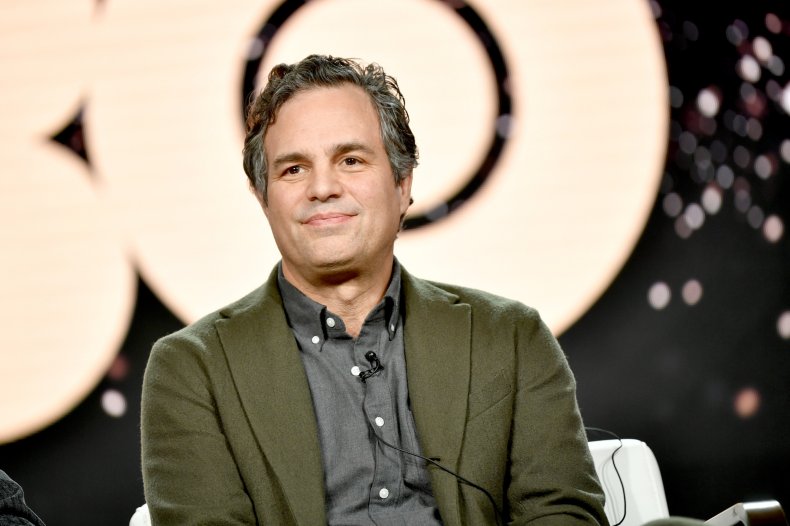 Fans speculated that Pratt is a Trump supporter since he said he didn't "feel represented by either side" of politics. "I really feel there's common ground out there that's missed because we focus on the things that separate us," he told Men's Fitness magazine in 2017.
His name was also noticeably missing from the Avengers fundraiser for Democratic nominee Joe Biden on Tuesday evening. Ruffalo, Don Cheadle, Chris Evans, Scarlett Johansson, Paul Rudd, and Zoe Saldana are slated to join Biden and his running mate, Senator Kamala Harris for the virtual event, aptly called "Voters Assemble."
Pratt's religious views have also been viewed as controversial. In 2019, actress Ellen Page accused Pratt's church, Hillsong Church in LA, as having anti-LGBTQ ideals.
The actor called these allegations "absolutely untrue." "It has recently been suggested that I belong to a church which 'hates a certain group of people' and is 'infamously anti-LGBTQ.' Nothing could be further from the truth," he said.
Most recently, a Gawker article about Pratt selling his and then-wife Anna Faris' cat resurfaced. According to the 2011 article, Pratt tried to sell the 15-year-old incontinent cat online because he wanted to start a family with Farris and they "ABSOLUTELY CANNOT have an animal that s**ts all over the house." Fortunately, they were able to find a suitable home for the aging feline.
Updated 10/20/2020, 5:03 p.m. EST: This article has been updated to include further context.