Mark Ruffalo Calls On Public to Give Mitch McConnell 'Hell' Over Stimulus Deal
Mark Ruffalo has joined a campaign to demand that protections and funds for people whose finances have affected by the pandemic are protected.
The Avengers actor is advocating with the Poor People's Campaign (PPC) who have launched a campaign against Senate Majority Leader Mitch McConnell's stimulus deal.
The group says that under Mitch McConnell's leadership, Senate Republicans have proposed a bill that will leave citizens and states with fewer protections and funds.
Democrats and Republicans have both put forward their own proposals for further coronavirus economic relief but negotiations on how to extend extra federal unemployment insurance, continue a moratorium on evictions and offer relief to state and local governments have thus far failed to reach an agreement.
House Speaker Nancy Pelosi has said that one of the major roadblocks preventing an agreement is the proposed cost of the HEROES Act.
According to PPC, since March, more than 50 million unemployment claims have been filed. At least 27 million people have lost their employer-sponsored health insurance, joining the 87 million who were already uninsured or underinsured.
"Our other senators, both Republican and Democrat, shame on you for not addressing this issue and not fighting every single day," Ruffalo said as part of the campaign, which is fronted by activist Rev. Dr. William J. Barber II.
"Why are we not hearing from our leadership? Why are we not hearing from our candidates, about how 20 million people are about to be turned out on to the streets?" Ruffalo asked.
"We need to make this a national issue, we need to make it a presidential issue."
He went on to say that the Poor People's Campaign was "doing god's work."
According to PPC: "Before the pandemic, there were already 140 million people who were poor or one emergency away from being poor. Now, millions more are facing unemployment, evictions, hunger and economic ruin, while we still do not have guaranteed health care and COVID-19 continues unabated."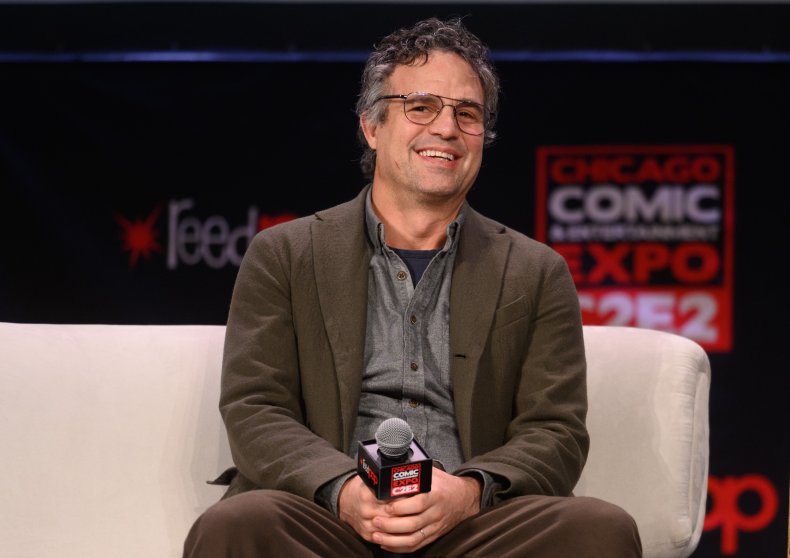 "I am so grateful to be here with you, every single one of you," Ruffalo added. "I am one of the people who has been so blessed in this country and I invite my brothers and sisters who have been blessed in the same way to come out and speak in the same way and to shed some light on this because this is who we are about as a nation. This is our values."
"And the reason that we have more than half Americans not voting is because we're not taking care of them. The Republicans aren't taking care of them and the Democrats aren't even taking care of them. We're not even talking to them."
The Hulk actor ended his speech by urging viewers to "get on the phone" and give Senator McConnell "hell."
The group said that the moratorium on evictions has expired and which will leas to "a wave evictions" that will hit "undocumented people, poor renters and people of color first and worst."
The $600 unemployment payments that have kept 30 million people afloat during the pandemic have also expired.