Dutch PM Mark Rutte Could Scupper EU-Ukraine Trade Deal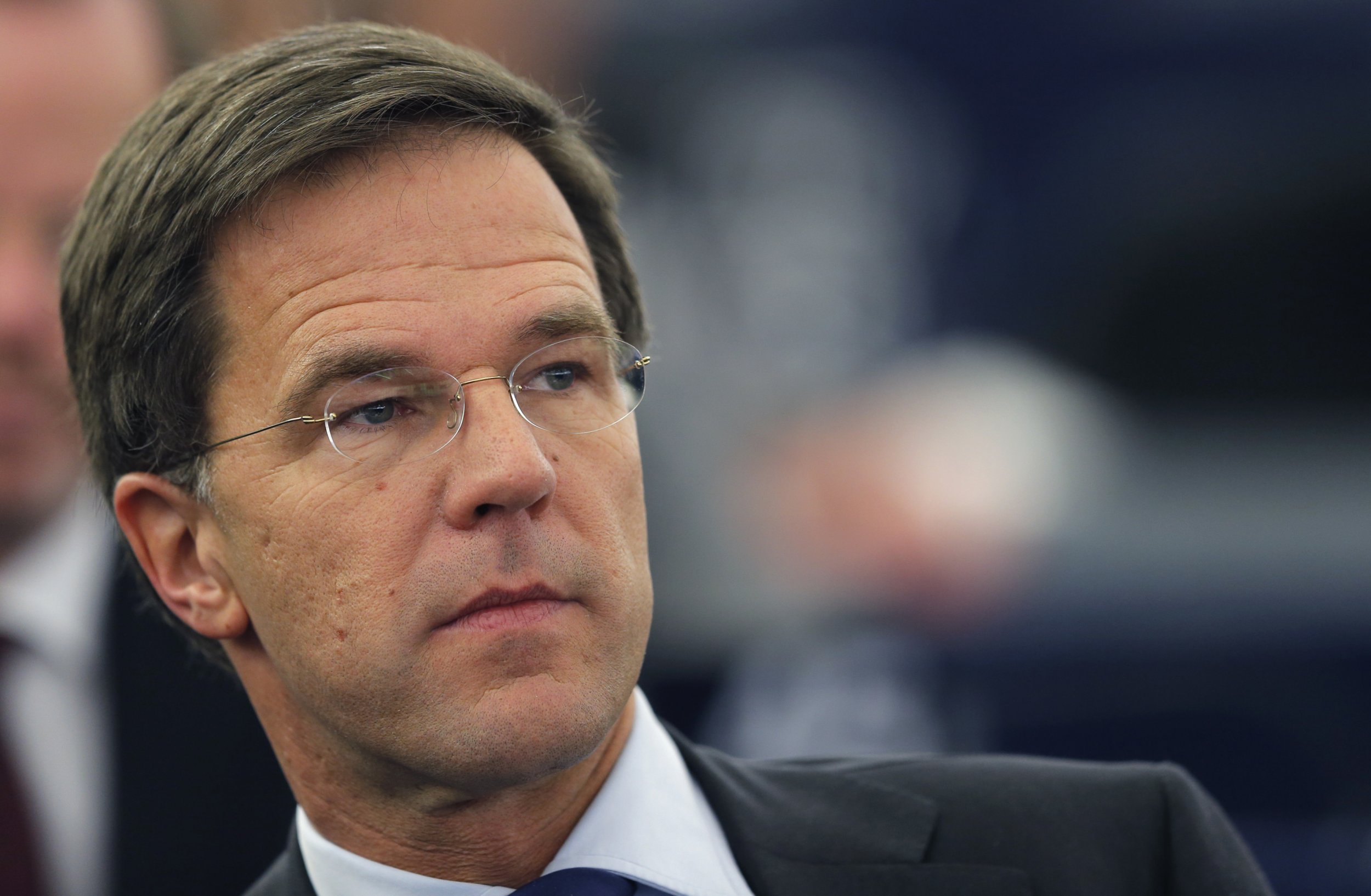 Dutch Prime Minister Mark Rutte could scupper an EU-Ukraine agreement if he does not secure key concessions following battles with Euroskeptics at home.
Rutte told the Financial Times that he would only ratify the EU-Ukraine association agreement, which aims to improve trade and security co-operation between the country and the bloc, if EU heads of government guarantee that the deal would not create a defense guarantee for Ukraine or be a step towards its eventual membership of the bloc.
"If we do not get this, we will put a law to parliament the next day, which will state that we will not ratify the association agreement," Rutte said.
Rutte's comments speak to domestic political problems for the center-right prime minister. A referendum in the Netherlands saw the deal rejected last year, with Euroskeptic groups campaigning against it. The vote was also influenced by the MH17 disaster, in which a plane carrying 196 Dutch passengers was shot down over Ukraine.
And Rutte is gearing up for a 2017 general election battle in which his most important rival is the Euroskeptic far-right politician Geert Wilders.
Visa-free travel was a key part of the deal and Dmytro Shymkiv, deputy head of Ukraine's presidential administration, told the paper the EU's credibility would be threatened if it does not "keep its word" on the visa deal.
But Rutte insisted his intervention comes as a result of his commitment to Ukraine rather than in spite of it.
"It would be easy to go with the outcome of the referendum. The reason I am fighting for this is that I am absolutely convinced that Europe must be unified now towards Russia's foreign policy," Rutte said.