Mark Simon, Capitol Rioter Who Sold Trump Hats for Drugs, Wouldn't've Been In D.C. if Sober
Mark Simon, who recorded a video inside the Capitol during the January 6 riots, told a judge that he was under the influence of drugs and alcohol during the Capitol riot and had he been sober, he wouldn't have even gone to Washington, D.C.
Simon pleaded guilty to parading, demonstrating or picketing in a Capitol building, a misdemeanor offense, and was sentenced to 35 days in prison on Tuesday. His attorneys had pushed for probation, noting that he didn't engage in violent behavior on January 6, and has struggled with addiction for decades, including being under the influence when he entered the Capitol on January 6.
After being sober for 16 years, Simon relapsed following his divorce, lost his business and spent much of 2020 homeless, living in his car, according to court records. To help support himself and his drug addiction, Simon sold Trump hats at various locations in Huntington Beach.
In a letter to Judge Amy Berman Jackson ahead of his sentencing, Simon acknowledged he struggled with addiction, calling it "unfortunate" that he was under the influence on January 6. Had he been sober at the time, Simon said he "probably would not have made the decision to go to D.C."
"I relapsed in 2016 after my divorce," Simon said. "And I made a series of bad decisions since then. Including supporting Donald Trump and going to the Capital on January 6th."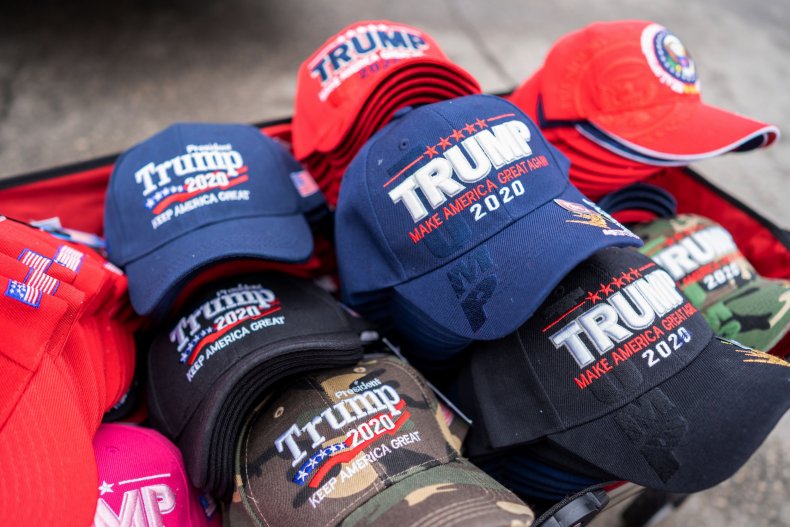 Officials were tipped off to Simon's involvement in the Capitol riot from a blog called Orange Juice Blog. The website contained a video and images of a man, identified as Simon, inside the Capitol, which had reportedly been posted on Facebook with the caption "Peacefully storming the Capitol."
The video began on the east side of the U.S. Capitol, but continued as the individual moved into the building, saying, "In the Capitol baby, yeah!" Simon then is heard saying, "2021 Donald Trump" with the camera focused on him.
In asking for leniency, Simon told the judge he made a "big mistake" going to the Capitol and filming the video, but said he "immediately turned around and left" when he saw the chaos inside.
After his arrest on January 27, Simon said he spent 90 days in jail because he violated his parole and entered a treatment program upon his release in May. Having "graduated" from the program in September, Simon said he has remained sober and his attorneys argued that the man who was arrested in January isn't the same person Simon is today.
"Although I can not take back my actions from that day, I have learned from them," Simon told the judge. "I have learned that drugs and alcohol will always ruin my life and anyone around me."
Prosecutors acknowledged that Simon didn't engage in physical violence, but categorized his entering the Capitol as a "serious violation of the law," for which he must be held accountable. With multiple convictions, including assault with a deadly weapon, prosecutors argued Simon's "no stranger" to violating terms of his probation.
"Mark Simon has had many opportunities over the last 30 years to reflect on his involvement in the criminal justice system, yet he still chose to illegally enter the Capitol," prosecutors wrote in a court filing. "Further probation would be meaningless to Simon."
The government pushed the judge to sentence Simon to 45 days incarceration. He's required to report for his sentence no later than January 3.