Who Is Mark Steyn? He's Stood in for Rush Limbaugh More Than Once Before
Sidney Powell, one of the attorneys on Donald Trump's legal team disputing the results of the election, was a guest today on The Rush Limbaugh show. Her line of rhetoric was not uncommon programming for the conservative radio show, nor was the increasingly more common absence of the host and namesake of the program. Since announced in February of this year that he was diagnosed with advanced lung cancer, Limbaugh has missed a number of shows due to treatments, and like on many of those occasions, Mark Steyn filled in behind the mic today.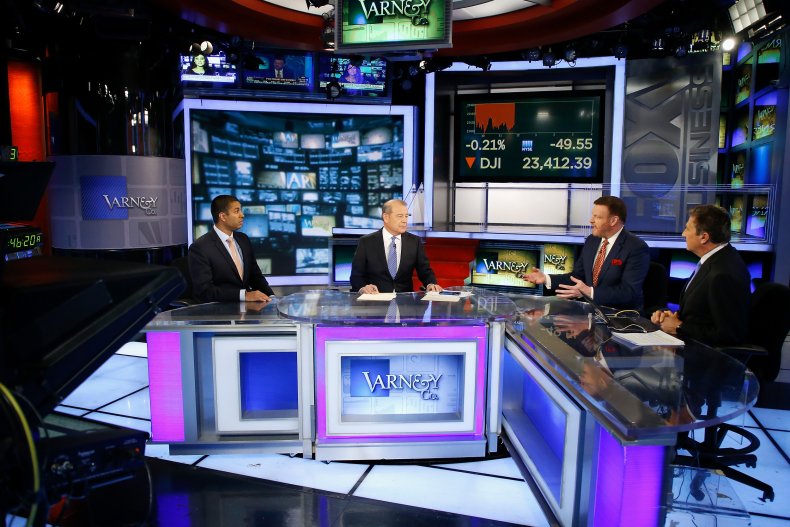 Steyn has guest-hosted for Limbaugh many times over the years, though he's done so a lot more recently. For that reason alone, Steyn seems like the frontrunner to someday take over the nationally syndicated Premiere Networks program, which also happens to be the highest rated radio show in the country. (The Rush Limbaugh Show had not responded to Newsweek as of press time about Steyn being Limbaugh's possible successor).
For those not familiar with the conservative author and commentator, here is a little bit of background. Steyn, who will turn 61 on December 8, was born in Toronto, Canada, and first grew to prominence in the newspaper world. He has written on politics, as well as arts and culture, in major newspapers and magazines around world, including Britain's Daily Telegraph, Canada's National Post, The Australian, The Irish Times, The Jerusalem Post, National Review, The Atlantic, the Chicago Sun-Times, and The Wall Street Journal.
He is also the author of several books, most notably the New York Times bestsellers America Alone: The End of the World As We Know It and After America: Get Ready for Armageddon. Along with stepping for Limbaugh, he has also guest-hosted Tucker Carlson Tonight on Fox News, a cable channel on which he regularly appears as a guest. He briefly hosted The Mark Steyn Show on CRTV Digital Network from December 2016 to February 2017.
Among his more controversial political positions was being an early and fierce advocate for the invasion of Iraq. He also opposes unrestricted Muslim immigration to the United States, which he believes is dangerous and in direct conflict to liberty.
Steyn also leads a second life as a jazz singer. In December 2015, he appeared before the US Senate at a hearing called by Senator Ted Cruz's sub-committee on Space, Science and Competitiveness. Sen. Cruz introduced him as "an international bestselling author, a Top Five jazz recording artist, and a leading Canadian human rights activist." This was not a mistake or a joke: Steyn has recorded a few albums, including a Christmas album with fellow singer Jessica Martin, and numerous singles. His most recent release is 2015's Feline Groovy, a collection of cat-themed songs, featuring covers of "I Tawt I Taw A Puddy Tat," "Cat Scratch Fever," and "The Cat's Meow." So, if he doesn't replace Limbaugh someday, he can at least record a new theme song for whomever does.