Mark Swidan, American Jailed in China, Threatening Suicide, U.S. Official Says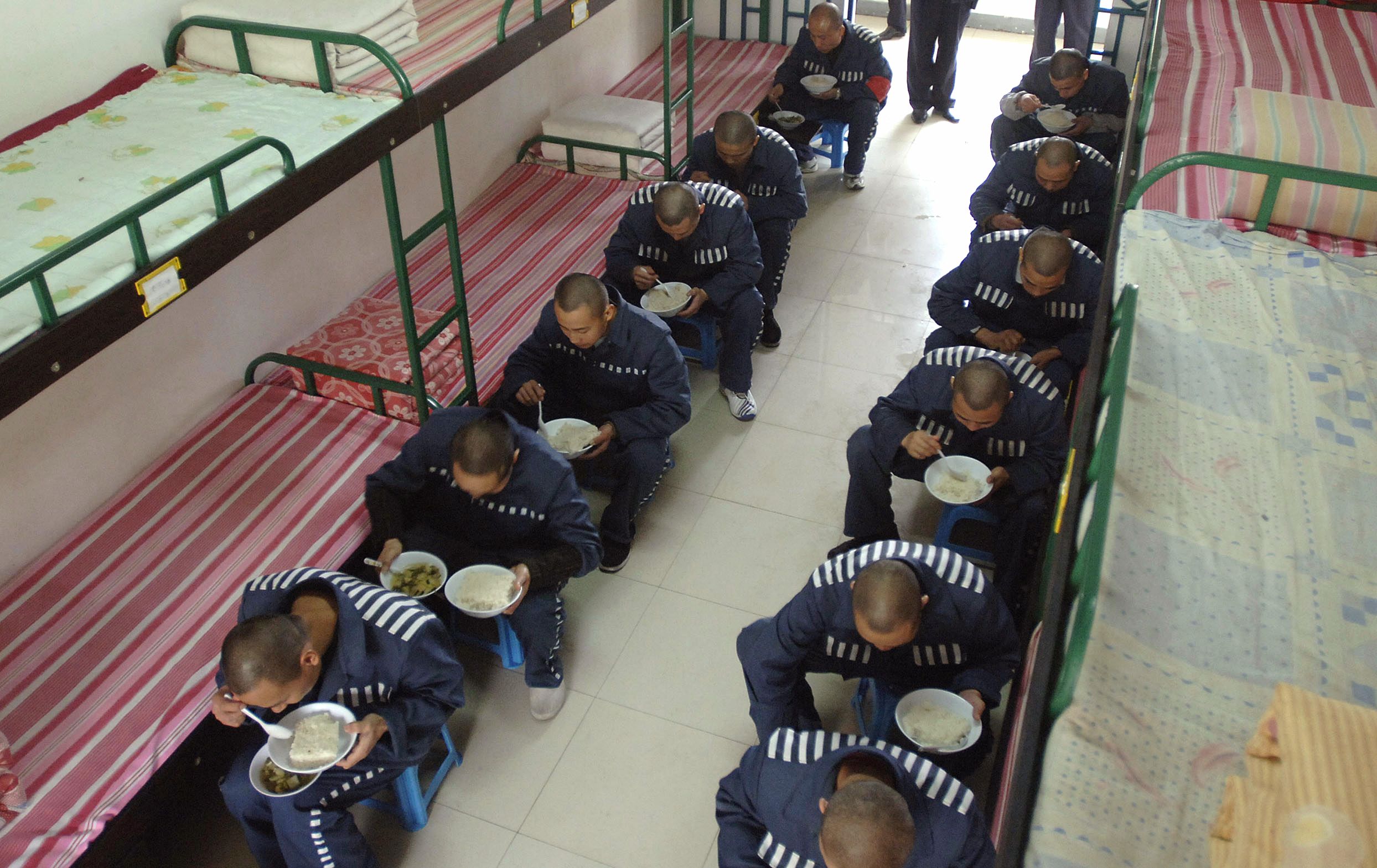 Updated | A Texas man detained in China on drug charges that his supporters say are baseless has tried to commit suicide once and is threatening to try again, according to a U.S. official who visited him in the jail where he has been held for more than three years.
Mark Swidan, 41, a roving photographer, artist and businessman from Houston, was picked up in southern China almost four years ago on suspicion of involvement in a methadone drug-manufacturing conspiracy. A year later, he was tried in a case that his advocates say is entirely circumstantial.
Since then, he's been held without sentencing in a detention center in southwest China, where his mother says prisoners are forced to exercise in tropical heat that regularly tops 100 degrees. A former high school wrestler, her son has shed half his 220 pounds, she says.
"Mom," he wrote her recently, "They have tried to make me confess, but I will come home in a wooden box first."
An unidentified U.S. State Department official based in Guangzhou, three and a half hours away by bullet train from the Nanning jail, visited Swidan on July 25 and reported to his mother by email that he "appeared to be in normal health and energetic." But he also said her son's "first concern was that his prior reported suicide attempt had not been taken seriously by the jail." According to the official, jail officials said there was no evidence Swidan had tried to overdose on "any pills."
"Mark said he is still planning to kill himself," the consular official told Swidan's mother, Katherine, in the email she shared with Newsweek. "We are asking the jail to please continue taking extra caution to ensure his safety and make sure they are aware and take very seriously his threats to commit suicide."
His mother also maintains that her son has been "tortured." But when the consular official examined him, he "did not see any visible signs of torture or mistreatment," according to the official's email. Asked whether he had been attacked, Swidan reportedly said no.
Swidan's mother says her son suffers from high blood pressure and asthma. He also reported severe skin problems to the consular official and showed him "lumps" on his neck that he feared might be cancerous. The family has a history of neck cancers, his mother says. The consular official told Swidan he would follow up on his health worries "with prison medical professionals."
Swidan was prosecuted in 2013 on charges of conspiring to manufacture and distribute methamphetamine with about a dozen other defendants, including several Mexican nationals. Sentencing has been delayed numerous times since then, a possible sign that the authorities aren't certain of his guilt, some close observers say.
"I am convinced that Mr. Swidan is innocent," says John Kamm, a San Francisco businessman who runs the Dui Hua foundation, which promotes human rights in China. "The prosecution has been unable to prove beyond a reasonable doubt that he is guilty, for good reason. The evidence against Mr. Swidan is very flimsy."
Kamm says Swidan once visited a factory where Chinese authorities allege the meth was manufactured, and that he had been in a room rented by another person where drugs were found. There is "no forensic evidence—no fingerprints, no DNA, no drugs in his system," Kamm says. "Nor has evidence been presented of his 'coordinating' role—no emails, no logs of calls, etc."
Swidan got "hooked on Asia travel," after attending a wedding in Vietnam a few years ago, according to his mother. He was shopping in southern China for goods to furnish a Houston home that he intended to live in with his Filipina then-fiancée when he was arrested, his mother says. She has since married someone else.
"In my opinion," Kamm tells Newsweek, Swidan "is the victim of a terrible miscarriage of justice."
State Department officials say there is little they can say or do to influence the outcome of Swidan's case since it is in the hands of Chinese officials and proceeding under Chinese law. But they are upset about his physical state and lengthy delays in his sentencing.
"We urge China to resolve this case expeditiously and to ensure that Mr. Swidan is afforded full due process of law," says one official, speaking on condition of anonymity to discuss the case.
About 90 Americans are being held in Chinese jails, according to the State Department.
One of the most prominent, Sandy Phan-Gillis, also from Houston, has been charged with violating Chinese national security laws in an indictment that has not yet been made public, according to two sources who asked that their names not been published because of the case's sensitivity. Phan-Gillis, a naturalized American from Vietnam who had become a prominent figure in U.S.-China business circles, was leading a Houston business delegation to China in March 2015 when she was detained by security agents. China has not yet made public any evidence of her guilt.
Earlier this month, the U.N. Working Group on Arbitrary Detention criticized China for not formally charging Phan-Gillis and providing her legal assistance. The group was told by Chinese authorities that she is being charged with "assisting external parties to steal national intelligence," according to the Associated Press.
Correction: An earlier version of this story mistakenly stated that Swidan has been convicted. He is still awaiting a verdict.​ An earlier version of this story also misspelled the name of a foundation that promotes human rights in China. It is Dui Hua not Dai Hua​.