Democratic Senator Introduces 'Stop Stupidity Act' to Prohibit Future Government Shutdowns
Democratic Senator Mark Warner introduced legislation to prevent future government shutdowns on Tuesday, The Hill reported.
The bill, called the Stop Stupidity (Shutdowns Transferring Unnecessary Pain and Inflicting Damage in the Coming Years) Act, would automatically renew the previous year's funding, ensuring the government will remain open if legislators cannot agree on a budget. The renewed funding would not include the legislative branch and the president's office.
Warner is a Democrat from Virginia and has sought to pressure Senate Republicans to reopen the government during the shutdown.
Warner said in a press release that the bill would "protect federal government workers from being used as pawns in policy negotiations." He added that it would push elected officials do their jobs. "It is disturbing that the daily lives of hundreds of thousands of workers are at the mercy of dysfunction in Washington," the statement said.
"VA Senator @MarkWarner who represents a lot of furloughed workers is introducing the STOP STUPIDITY act, which would keep the government running in the case of a lapse in funding by automatically renewing government funding at the same levels as the previous fiscal year," Lauren Gambino, a reporter for The Guardian, tweeted on Tuesday.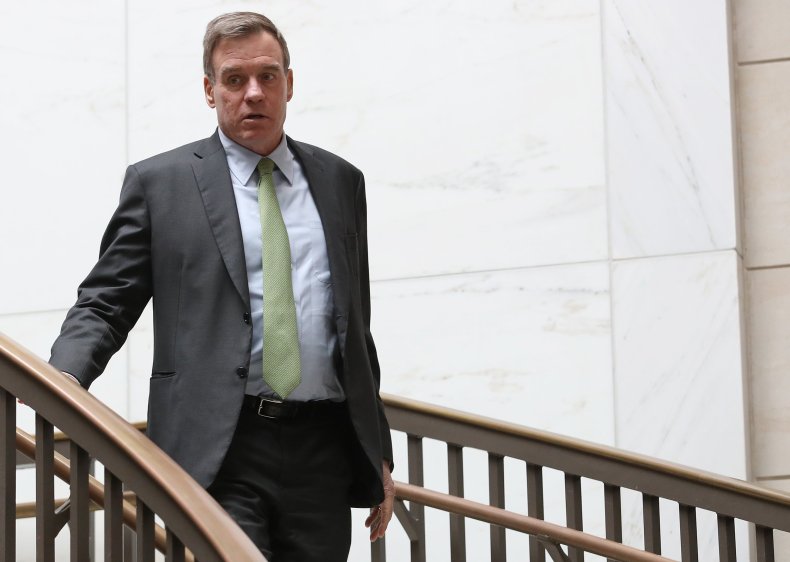 Warner has regularly commented on the shutdown, highlighting the impact it has had on federal workers. On Sunday, he called the shutdown "hostage-taking," in a tweet that said "if the President can arbitrarily shut down the government now and get what he wants, he will do it time and again."
On Tuesday, Senate Majority Leader Mitch McConnell and Senate Minority Leader Chuck Schumer reached a compromise that could potentially end the shutdown. They agreed to hold procedural votes on two pieces of legislation, according to The New York Times. One bill includes $5.7 billion for Trump's border wall, and the other would fund closed government agencies through February 8.
McConnell previously refused to allow the Senate to vote on House-passed bills to reopen the government, saying it would not be a beneficial use of time to consider legislation the president would veto.
Some 800,000 federal workers have not received pay for a month of work. The shutdown has widely affected the government.
The Transportation Security Administration reported that 10 percent of workers had called out sick on Sunday, a figure far higher than the 3.1 percent reported exactly a year prior. National parks have been struggling to operate with skeleton staff, and the Smithsonian museums and zoo announced at the beginning of the month it had closed. In addition, federal programs like the Supplemental Nutrition Assistance Program could be affected if the shutdown continues unabated.
A range of crowdfunding efforts have emerged to help pay government workers during the shutdown. More than 1,500 campaigns had been started on GoFundMe, CNN reported on Thursday.