Mark Zuckerberg Claims Revenue from Facebook's Political Ads Are Too Small to Justify Fact-Checking
Facebook co-founder and CEO Mark Zuckerberg was in the hot seat Wednesday defending his position that political advertisements on the social media site are not and will not be fact-checked—even if the information is false.
The 35-year-old tech mogul said his stance was two-fold: It's important to give people a voice, and the revenue from political ads was too small to justify the controversy surrounding the matter.
"From a business perspective, the very small percent of our business that is made up of our political ads does not come anywhere close to justifying the controversy that this incurs for our company," Zuckerberg told members of the House Financial Services Committee. "So, this really is not about money."
Facebook has been scrutinized for its role in spreading misinformation during political elections created by Russian trolls. Its refusal to censor paid content from candidates and lawmakers has resulted in further criticism from Democrats that the large company puts profits above all else and should be broken up by the government.
Republicans, meanwhile, have claimed the site is biased against conservatives, an allegation Zuckerberg has repeatedly contested.
Zuckerberg said Facebook is now more equipped than it was in years past to handle foreign election interference, elaborating on his belief that not fact-checking political ads lends a voice to lesser-known candidates who challenge incumbents, as well as to local candidates and advocacy groups whose messaging aren't necessarily covered by the media.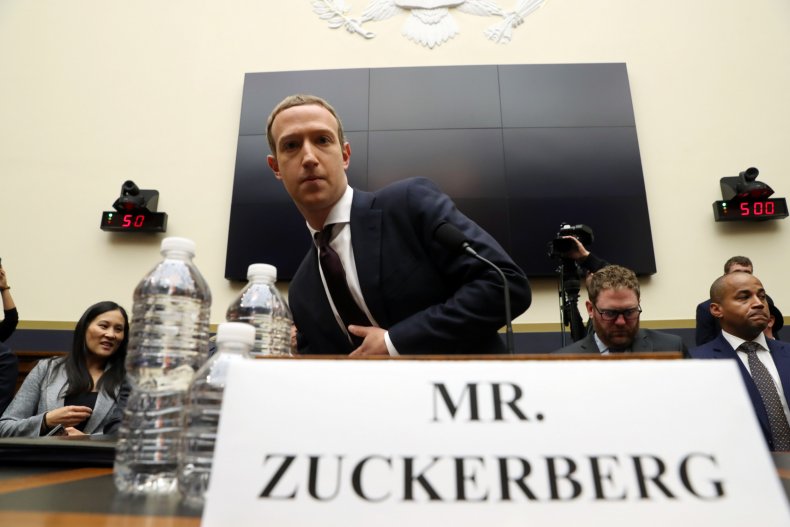 "Having ads can be an important way to inject your message into the political debate," he said. "We believe that in a democracy, it is important that people can see for themselves what politicians are saying. Political speech is some of the most scrutinized speech already in the world."
Rep. Maxine Waters of California, chairwoman of the Financial Services Committee, did not buy Zuckerberg's arguments. She said the lack of fact-checking for political ads would give "anyone Facebook labels a politician a platform to lie, mislead and misinform the American people, which will also allow Facebook to sell more ads."
"The impact of this will be a massive voter suppression effort that will move at the speed of a click," she continued. "Your claim to promote freedom of speech does not ring true."
While Facebook does not fact-check content or non-political ads itself, Zuckerberg said, the company uses independent fact-checkers who can remove the posts.
On Monday, Facebook unveiled a slew of new measures it would be taking to counteract foreign interference in the 2020 election, which it said it has already caught Russia and Iran attempting to do. Among the new provisions will be greater transparency that allows users to see which news comes from state-owned media.