Mark Zuckerberg Apologizes for Facebook Privacy Scandal in Full-page Newspaper Ads
Mark Zuckerberg, Facebook's founder and CEO, issued a statement apologizing for "breach of trust" in the Cambridge Analytica scandal in full-page newspaper ads across major print publications on Sunday.
The statement, signed by Zuckerberg, appeared in The New York Times, The Washington Post and The Wall Street Journal in the U.S., and The Observer, The Sunday Times, The Mail on Sunday, Sunday Mirror and The Sunday Telegraph in the U.K.
"You may have heard about a quiz app built by a university researcher that leaked Facebook data of millions of people in 2014," the ad, that featured black text on a white background with the Facebook logo at the bottom, read.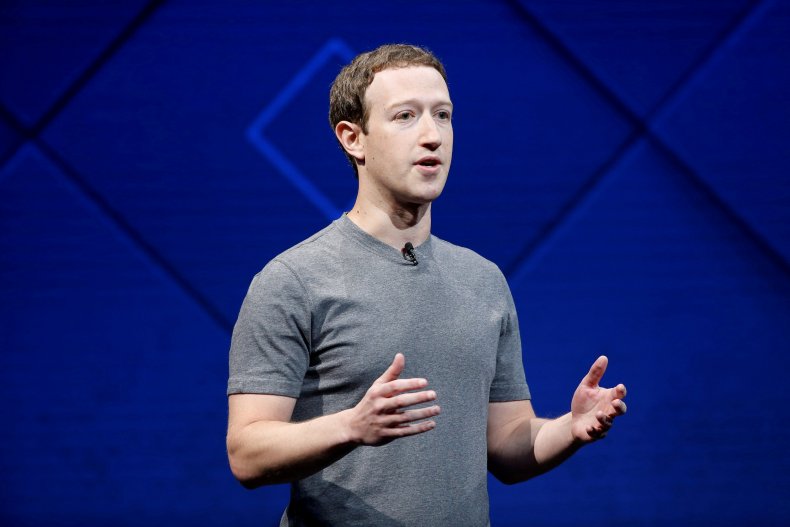 It continued: "This was a breach of trust, and I'm sorry we didn't do more at the time. We're now taking steps to ensure this doesn't happen again."
The apology went on to say that the apps have already been limited to ensure they don't get so much information, and that the company is investigating "every single app that had access to large amounts of data."
"Thank you for believing in this community. I promise to do better for you," Zuckerberg concluded.
Earlier this month, Facebook suspended Cambridge Analytica for violating the platform's privacy policies following reports that the software company was gathering the personal data of more than 50 million social media users.
"We will take legal action if necessary to hold them responsible and accountable for any unlawful behavior," Facebook said in a statement.
Cambridge Analytica, a political consulting firm, is being accused of using the data it harvested for its work on Donald Trump's 2016 presidential campaign. The company has repeatedly denied those claims, saying it deleted the data in 2015 after a notification from Facebook.
A Maryland woman filed a federal class-action lawsuit against Facebook and Cambridge Analytica last Tuesday. Lauren Price claims she was targeted for political advertisements during the last elections and that her personal information had been improperly obtained, according to the lawsuit filed to the U.S. District Court of Northern California.
Last week, a British Parliamentary committee asked Zuckerberg to appear in person to refute claims that Facebook data was being mined for political campaigns. Damian Collins, chairman of the House of Commons digital, culture, media and sport committee, invited the CEO to explain the "catastropic failure of process" and gave him until March 26 to reply.
"Your officials' answers have consistently understated this risk and have been misleading to the committee," Collins wrote in a letter to Zuckerberg.
Collins continued, "It is now time to hear from a senior Facebook executive with the sufficient authority to give an accurate account of this catastrophic failure of process... Given your commitment at the start of the new year to 'fixing' Facebook, I hope that this representative will be you."