Mark Zuckerberg Fights for Free Internet in India While Activists Cry Foul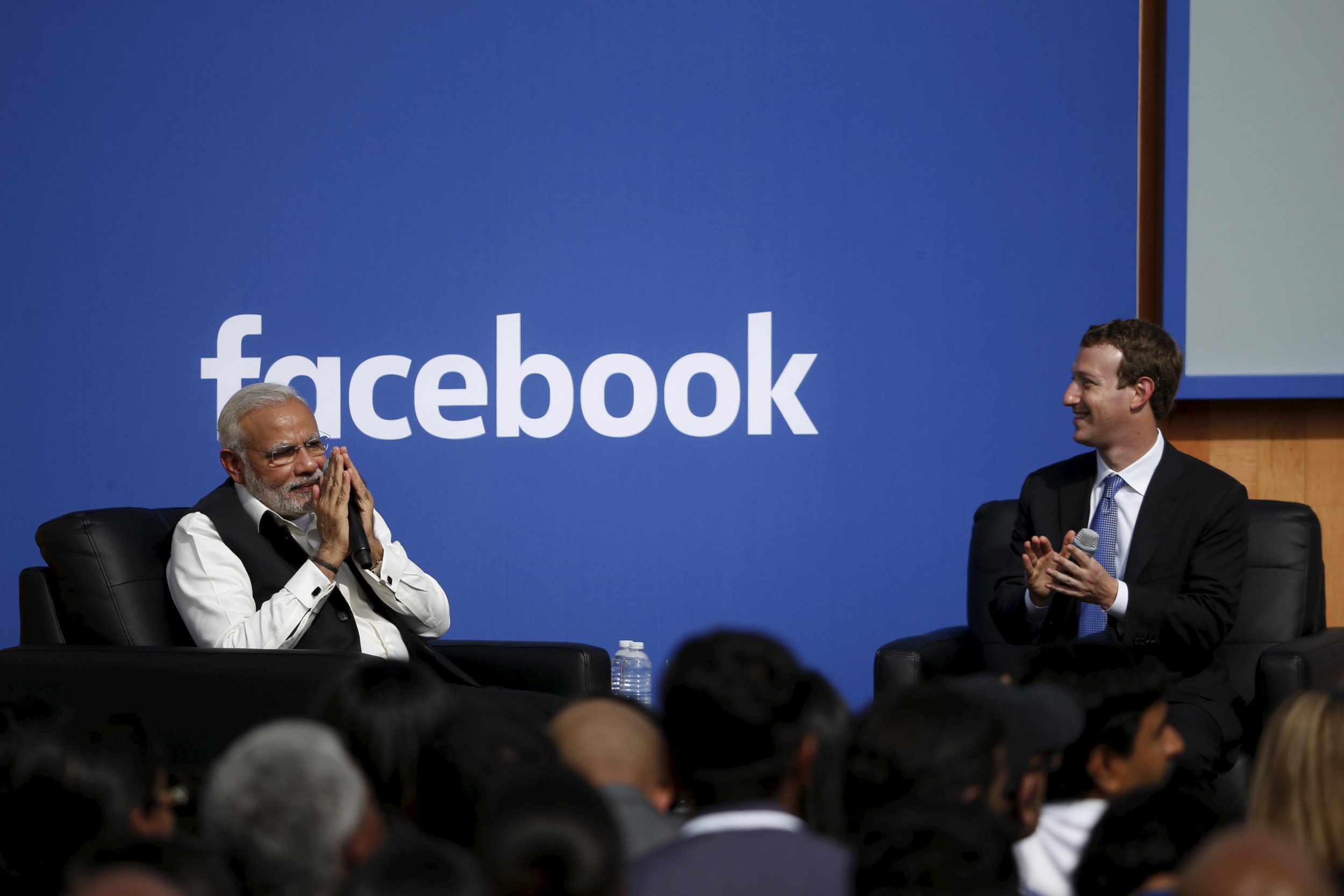 Facebook founder Mark Zuckerberg was on the offensive on Tuesday in India, after Facebook's plan to bring free Internet to the South Asian country hit a snag with regulators.
Facebook's new project titled Free Basics, spearheaded by the larger Internet.org movement, aims to ultimately bring free but limited Internet to everyone in the world. But India's telecommunications regulatory agencies have asked Facebook's partner in this endeavor, wireless carrier Reliance, to cease Free Basics while they evaluate whether or not the service violates net neutrality.
Net neutrality has been an evolving issue in the United States too. Mobile carrier T-Mobile announced a plan to allow certain streaming apps to play unlimited amounts without impacting data limits in November. What T-Mobile and Facebook are doing, according to net neutrality supporters, allows some companies to become gatekeepers of the Internet, favoring certain websites and companies over others.
Zuckerberg wrote a strongly worded op-ed to the mass circulation Times of India on Wednesday, defending Free Basics as a "basic service" akin to basic education and health care in the 21st century.
"We know that for every 10 people connected to the internet, roughly one is lifted out of poverty," Zuckerberg wrote. "Another fact—when people have access to free basic internet services, these quickly overcome the digital divide."
Zuckerberg lashed out at the critics invoking net neutrality as a concern as spreading false claims. "Instead of recognizing the fact that Free Basics is opening up the whole internet, they continue to claim—falsely—that this will make the internet more like a walled garden," Zuckerberg wrote.
Facebook followed up in a statement to Newsweek, echoing Zuckerberg's beliefs. "Net neutrality seeks to ensure that network operators don't limit access to services people want to use, and the goal of Free Basics is to provide more people with access," a Facebook spokesperson says in a statement. "Net neutrality and Free Basics can and must co-exist."
Zuckerberg has been cozying up with India in the past few months, as Facebook tries to tap into the enormous Indian market of Internet users. According to one report, India will have more than 500 million using the Internet by the end of 2017, thanks to inexpensive smartphones and 2G subscriptions. Zuckerberg visited India twice this year and invited Indian Prime Minister Narendra Modi for a town hall chat in September at Facebook's campus in Menlo Park, California.
But Indian supporters of net neutrality have been ramping up their opposition to Free Basics in the past few months as well. In April, more than 800,000 Indians sent emails to the Telecom Regulatory Authority of India in less than a week, demanding net neutrality. Several Indian conglomerates, including the owners of the Times of India, backed out of signing on to Internet.org following the backlash.
"We will lead the drive towards a neutral Internet, but we need our fellow publishers and content providers to do so as well, so that the playing field continues to be level," a Times spokesman said in April.