Mark Zuckerberg Forced to Clarify Holocaust Denial Comments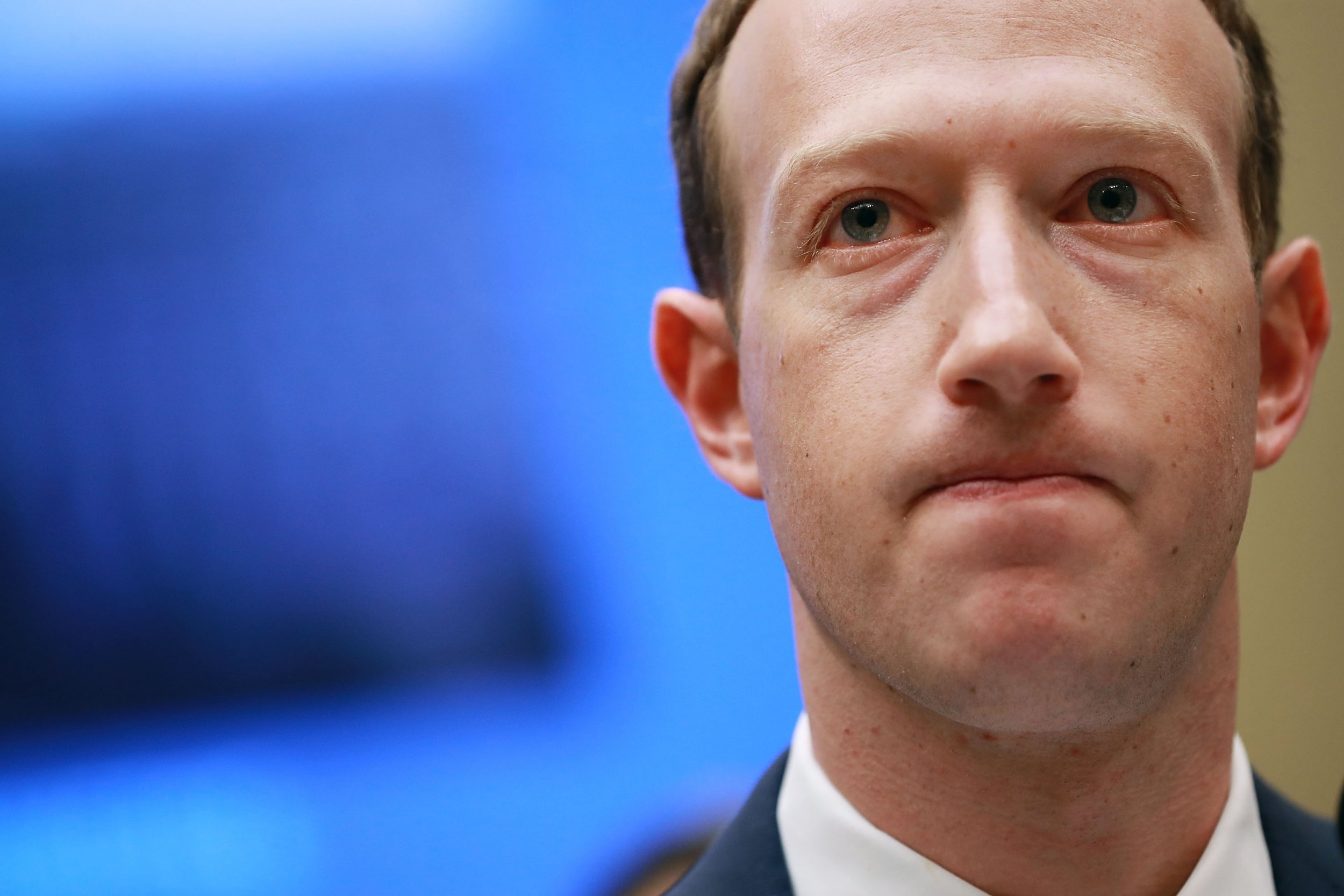 Facebook boss Mark Zuckerberg has been forced to clarify comments he made during a Recode podcast this week, stressing that he finds Holocaust denial "deeply offensive."
The social network faced a backlash after the chief executive, 34, told the publication he didn't believe the website's moderators should always remove claims of Holocaust denial. "I think there are things that different people get wrong. I don't think that they're intentionally getting it wrong," he noted. His stance was met with widespread criticism, including from the Auschwitz-Birkenau State Museum. Auschwitz was the largest Nazi concentration and extermination camp.
Quickly, the Facebook chief, who co-founded the platform in 2004, attempted to calm the mounting storm in a statement sent to Recode's Kara Swisher on Wednesday.
"I personally find Holocaust denial deeply offensive, and I absolutely didn't intend to defend the intent of people who deny that," he said. "Our goal with fake news is not to prevent anyone from saying something untrue—but to stop fake news and misinformation spreading across our services." The same statement was sent to Newsweek when approached for comment.
"If something is spreading and is rated false by fact checkers, it would lose the vast majority of its distribution in news feed," Zuckerberg continued.
"And of course, if a post crossed the line into advocating for violence or hate against a particular group, it would be removed. These issues are very challenging, but I believe that often the best way to fight offensive bad speech is with good speech."
Facebook told Newsweek that if pages repeatedly create or share misinformation, the website will "significantly reduce their distribution and remove their advertising rights."
The social network has been savaged in the past for failing to combat the spread of false news articles and propaganda material to its two billion users.
Most recently, Facebook executives were slammed by U.S. politicians for sharing profile data with a political profiling company called Cambridge Analytica. As a result, the site is currently conducting a major review of how it shares data with third-party applications.
Zuckerberg previously branded the incident a "breach of trust." Facebook says it is now bulking up its security teams and using artificial technology (AI) to purge fake accounts. But fears still linger that the website's policies around controversial content removal lack clarity.
For example, Zuckerberg told Recode he believes content published by InfoWars—the Alex Jones–led conspiracy outlet—should be delisted from users' News Feed's rather than deleted completely. Previously, InfoWars has spread false articles across the internet about tragic school shootings, including 2012's Sandy Hook massacre.
All in, it hasn't been the best week for high-profile technology CEOs.
Earlier, Tesla and Space X boss Elon Musk apologized for describing a cave diver involved with the Thailand rescue operation of 12 children and a football coach as "pedo guy."