Facebook Says, No, It's Not Removing GIFs of Mark Zuckerberg, After Buying Giphy
Facebook users are reportedly having issues sharing GIFs of Facebook co-founder and CEO Mark Zuckerberg, after the company purchased GIF-making website Giphy, but Giphy says that it's not intentionally removing the content.
According to Axios, Facebook purchased the GIF-platform in a $400 million deal. Facebook intends to integrate Giphy's library into Instagram and other apps, Instagram VP of Product Vishal Shah said in the announcement, which also says that about half of Giphy's traffic comes from Facebook related apps.
In the announcement, Shah said that partners will still have access to Giphy's API. "People will still be able to upload GIFs; developers and API partners will continue to have the same access to GIPHY's APIs; and GIPHY's creative community will still be able to create great content," he said.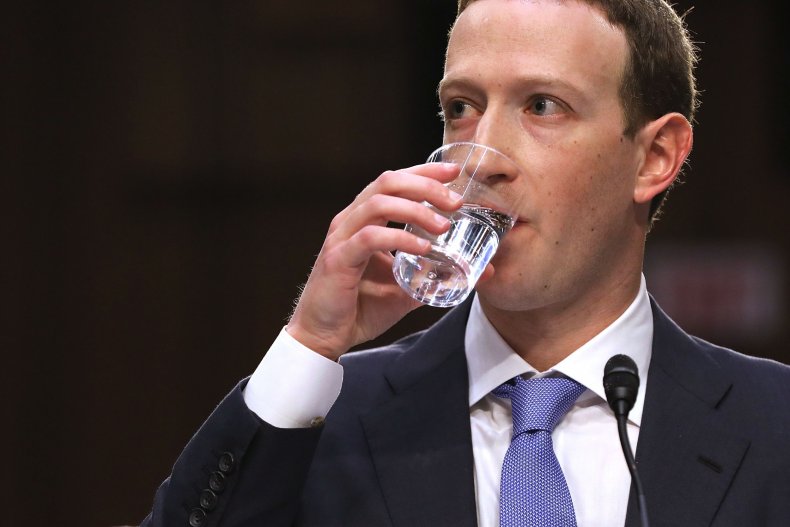 With the purchase, some people have theorized that Facebook has begun censoring certain GIFs from the platform, including one that shows Zuckerberg sipping a glass of water at Facebook's 2018 Senate Judiciary and Commerce Committee hearing. Podcaster Stephen Hackett tried to send it in a Facebook message, and received a message that said, "This content is not available." Other users said they ran into the same issue after trying it themselves.
I tried to send the same GIF and another one of Zuckerberg saying, "That was a big mistake and it was my mistake, and I'm sorry" and ran into the same issue. The GIFs still appear in search, but will not show up when trying to send them, either in my Messenger app or in the recipient's. The GIF will appear in the chat shortly after I send it, but the error message comes up once I scroll.
While the the issue is clear in Messenger, the GIF still appears if posted to one's Timeline and on the Giphy site. When posted on my Timeline, the GIF still appeared for myself and other users. GIFS of the same motion can also be found from other providers, like Tenor and send with no issue.
Giphy Head of Content and Editorial Tyler Menzel tweeted that the site was not removing Zuck GIFs intentionally but was rather focusing on content that violates guidelines. "Hearing reports that we are taking down GIFs, specifically of Mark Zuckerberg," he wrote in a tweet. "Want to clarify that this is not true as we only take down content that violates our guidelines. We are looking into the issue immediately, but can confirm we have not intentionally taken anything down."
Other users wondered what the Giphy acquisition meant for creators on the platform. One user asked on Twitter if this meant that Facebook would own her art and if she would get verified on Instagram.