Sorry, Max, New Father Mark Zuckerberg Says He's Giving His Money Away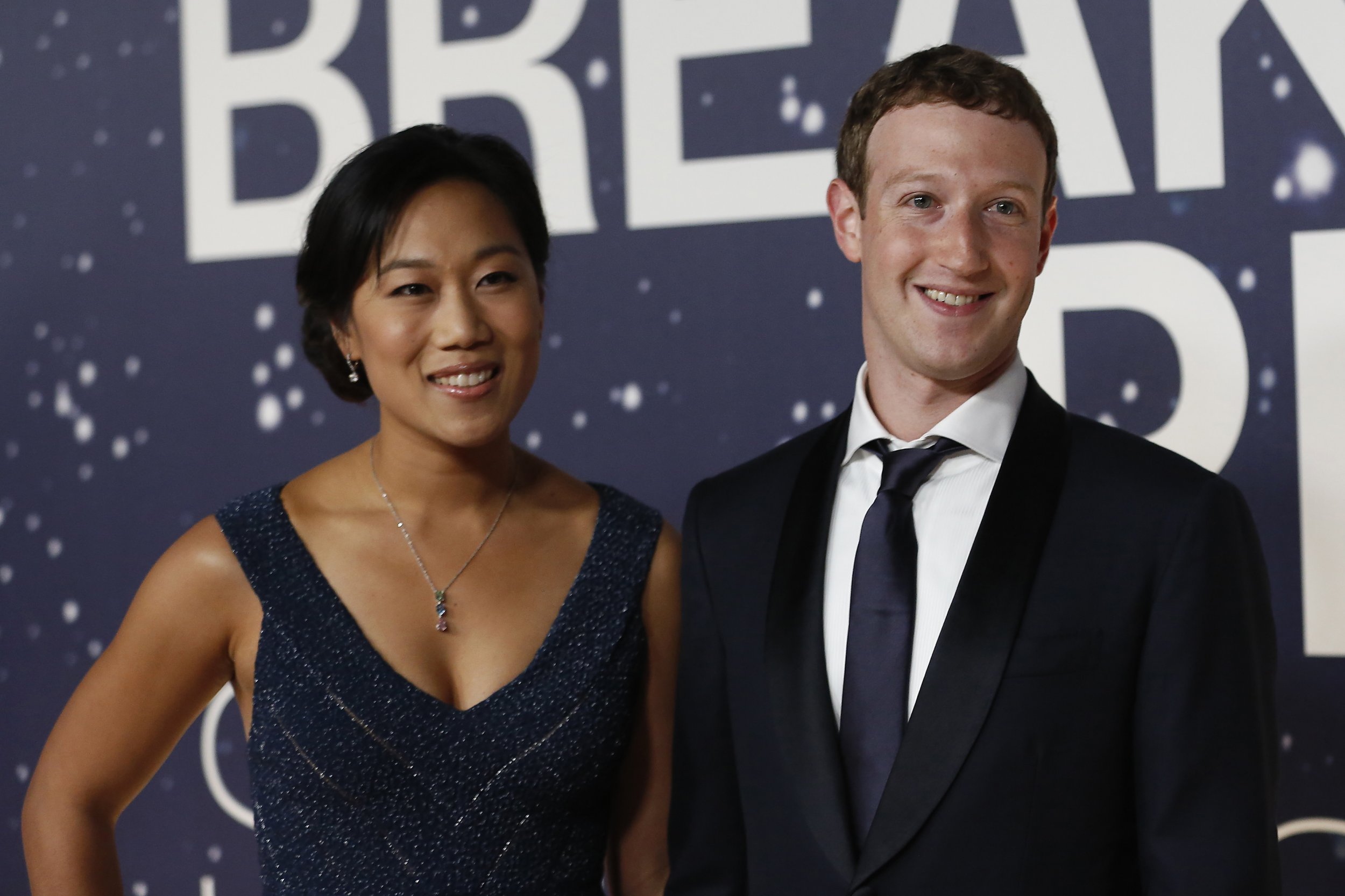 In an open letter announcing the arrival of his baby daughter, Max, Facebook founder Mark Zuckerberg slipped in a personal pledge to donate nearly all his Facebook stock to charity.
The proud new dad and his wife, Priscilla Chan, promised to donate 99 percent of their Facebook shares, worth $45 billion over their lifetimes, to the Chan Zuckerberg Initiative. Addressed to Max, the letter says the initiative will focus on "personalized learning, curing disease, connecting people and building strong communities."
In the letter, Zuckerberg, 31, highlighted the importance to cognitive development of good early-childhood education and proper nutrition. Through their initiative, Zuckerberg and his wife expressed their hope for partnerships with schools, health centers, parent groups and local governments to tackle issues.
"Technology can't solve problems by itself. Building a better world starts with building strong and healthy communities," Zuckerberg writes. "Health starts early—with a loving family, good nutrition and a safe, stable environment."
On Monday, Zuckerberg teamed up with Microsoft's Bill Gates, Amazon founder Jeff Bezos and Virgin Group founder Richard Branson on an initiative to combat climate change. Called the Breakthrough Energy Coalition, it will use the billionaires' collective wealth and influence to invest in early-stage clean energy companies.
The details of the Chan Zuckerberg Initiative are unclear at the moment, but Zuckerberg writes that more details will be coming in the next few months as the couple "settle into [their] new family rhythm and return from [their] maternity and paternity leaves."
Zuckerberg said last week he planned to take two months' paternity leave after his child was born.