Facebook in Crisis? Mark Zuckerberg Loses $16.8 Billion as Shares Tank
Mark Zuckerberg's fortune tanked by more than $16 billion on Wednesday in the wake of Facebook's second-quarter financial results, which fell short of analysts' expectations.
Shares in the California-based social-networking platform plummeted by as much as 24 percent following the filing this week, swiftly wiping up to $140 billion from the company's market value. According to the Financial Times, the freefall was one of the largest after-market drops ever.
In terms of revenue, the website hit $13.2 billion, which was compared to a Thomson Reuters consensus estimate of $13.3 billion. Some user metrics also appeared sluggish. While Facebook spun it as an increase of 11 percent year-over-year, the amount of global daily active users (DAUs) was 1.47 billion, while market analysts had estimated 1.49 billion, CNBC said.
It missed ad revenue predictions, posting $13.04 billion compared with estimates of $13.16 billion. In a conference call after the posting, Zuckerberg, 34, described it as a "solid quarter." Revenue grew 42 percent year-over-year and investments were still being poured into security and artificial intelligence, he said. The CEO lauded praise on the firm's photo sharing app Instagram.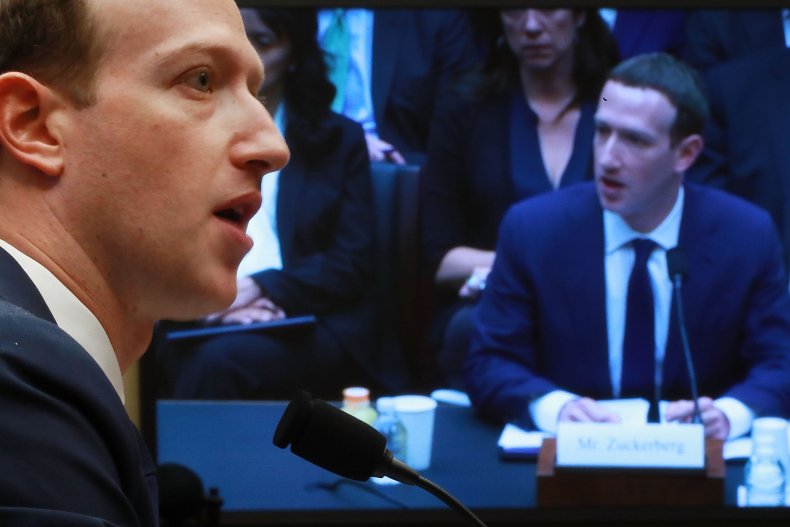 A loss of $16.8 billion is approximately a fifth of Zuckerberg's net wealth, Bloomberg reported.
David Wehner, Facebook's chief finance officer, acknowledged in a call with investors that the total revenue growth rate had "decelerated approximately 7 percent in Q2 compared to Q1."
And the trend is expected to persist, he said. "Our total revenue growth rates will continue to decelerate in the second half of 2018, and we expect our revenue growth rates to decline by high single-digit percentages from prior quarters sequentially in both Q3 and Q4," Wehner noted.
He said that one big reason was the fact that Facebook was now "giving people who use our services more choices around data privacy, which may have an impact on our revenue growth."
Facebook has been criticized in recent months for how it moderates content on its platform, its role in election meddling and how the platform was abused to spread propaganda and—the elephant in the room—the headline-grabbing Cambridge Analytica scandal. The social network is currently conducting a review of its third-party applications to ensure users' personal data is kept secure.
There was no direct mention of the scandal during the conference call. And in a Facebook update after the filings, Zuckerberg focused on the positives.
"Our community now has more than 2.5 billion people using at least one of our apps each month," he wrote. "We continue to invest heavily in safety and security.
"This quarter, our systems identified and removed thousands of fake accounts, pages and groups before the Mexican elections. In addition to keeping people safe, we also have a responsibility to keep building services for people to connect in meaningful new ways.
"We've seen inspiring fundraising campaigns to help reunite families. We still have a lot of work to do, but we hope these improvements make our services better for everyone."
In the U.S., daily active users remained flat at around 185 million, while European metrics declined slightly because of the General Data Protection Regulation, Wehner noted.
Facebook said that GDPR had had "no meaningful impact" to its ad business, adding that it may still be too early to judge the full impact of the data privacy law, which allows users to opt out of data collection. "While we're very pleased with the vast majority of people opting in to the third-party data use, some did not," Wehner said. "That'll have a small impact on revenue growth."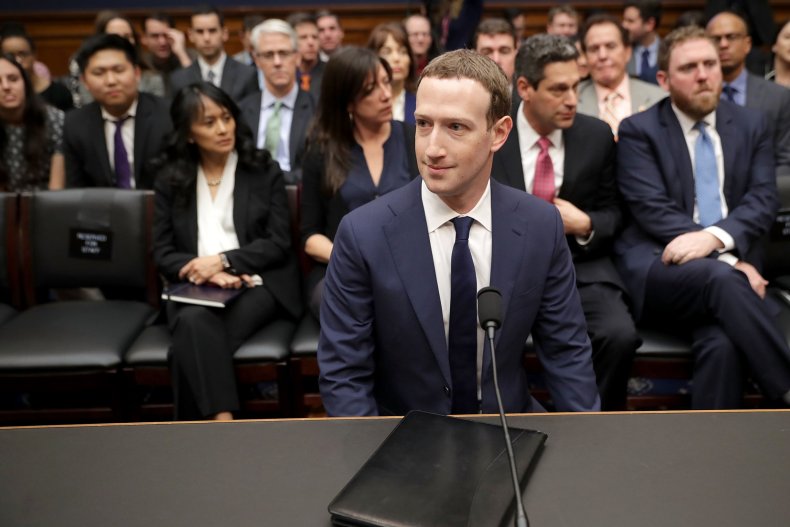 Facebook in Crisis? Mark Zuckerberg Loses $16.8 Billion as Shares Tank | Tech & Science