Mark Zuckerberg's Meta Suffers Blow as Deal to Acquire Giphy Set to Be Blocked
Meta Platforms' acquisition of online GIF platform Giphy is set to be blocked by the U.K. competition regulator, according to reports.
The Competition and Markets Authority (CMA) will reverse the deal, according to the Financial Times, in the watchdog's first case of reversing an acquisition by Big Tech.
The CMA is a non-ministerial government department responsible for strengthening business competition, and also aims to prevent and reduce anti-competitive activities.
Last month, the regulator fined Facebook—now rebranded Meta—$67.35 million for breaching an order imposed during a probe into the company's purchase of Giphy, news agency Reuters reported.
Facebook had bought Giphy, on which animated images can be made and shared, in May 2020 with a plan to integrate it with its photo-sharing app, Instagram
The sale was worth an estimated $400 million, according to Axios.
Competition Issues
But in August in its provisional findings into the deal, the CMA said its "initial view [is] that the only effective way to address the competition issues that we have identified is for Facebook to sell Giphy, in its entirety, to a suitable buyer."
In response to Newsweek's request for comment, a Meta spokesperson referred to the regulator's earlier findings: "We disagree with the CMA's preliminary findings, which we do not believe to be supported by the evidence.
"As we have demonstrated, this merger is in the best interest of people and businesses in the UK - and around the world - who use Giphy and our services. We will continue to work with the CMA to address the misconception that the deal harms competition."
Newsweek has contacted the Competition and Markets Authority for comment.
Facebook, Inc.—the parent company of Facebook, Instagram, and WhatsApp— rebranded as Meta Platforms, Inc. in October 2021.
That move came after Facebook CEO Mark Zuckerberg told The Verge in July that his company would "effectively transition from people seeing us as primarily being involved in social media to being one active in the Metaverse."
And in October, Zuckerberg announced the company would change its name to Meta in a major rebrand. At a virtual event, he said the name Facebook did not represent the company as a whole, especially as it expands from providing social media services.
He said: "We are a company that builds technology to connect. Together, we can finally put people at the center of our technology. And together, we can unlock a massively bigger creator economy."
The announcement came as the company attempted to shift away from recent controversies related to allegations it was aware of its platforms causing harm to users.
Last month, U.S. news organizations collectively began publishing a series of stories based on the so-called "Facebook papers."
Complaints in the documents ranged from Facebook causing harm to children and its alleged role in inciting political violence, including the riot at the U.S. Capitol on January 6.
The revelations led lawmakers around the world to impose new regulations on the tech industry and also demand the company hand over more information.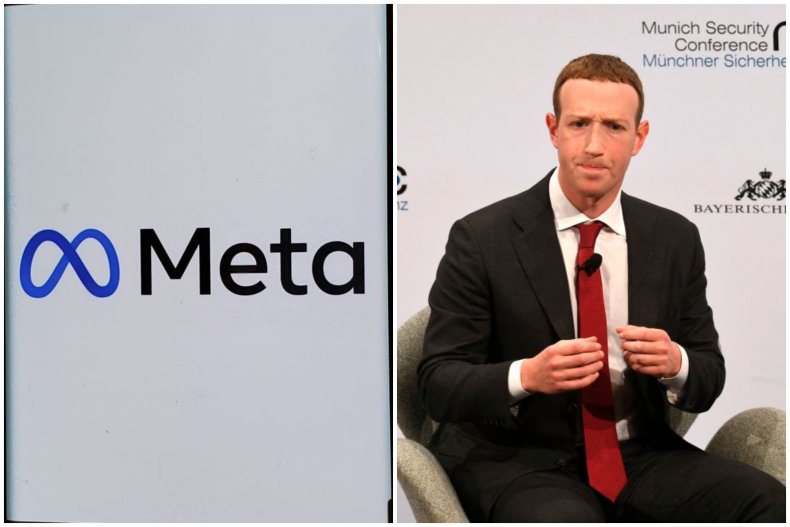 Update 11/29/21, 4:51 a.m. ET: This article was updated with comment from Meta.