Mark Zuckerberg and Priscilla Chan Tell Scientists They're 'Disgusted' by Trump's Rhetoric
After scientists at the Chan Zuckerberg Initiative (CZI) asked Facebook CEO Zuckerberg to take steps in moderating its posts that contain potentially violent content in an open letter on Sunday, the CZI responded Thursday by reiterating its promise to better address racial injustice.
Sunday's letter, which was signed by 143 scientists who have received funds from the CZI, said Facebook's refusal to moderate a post from President Donald Trump which seemed to support opening fire on participants in nationwide protests against the death of George Floyd, was "antithetical" to CZI's mission statement. While Thursday's letter delineated a clear division between Facebook and CZI, Zuckerberg and Chan acknowledged the intent of the letter.
"We take your concerns seriously and to heart," the letter from the CZI read. "And personally, like you, we are deeply shaken and disgusted by President Trump's divisive and incendiary rhetoric at a time when our nation so desperately needs unity."
However, Zuckerberg said in Facebook posts that he was still inclined to keep the president's posts active on the social media platform.
Controversy was raised by a post Trump made in May about protesters in Minneapolis. Trump said he told Minnesota Governor Tim Walz that the military was "with him all the way. Any difficulty and we will assume control but, when the looting starts, the shooting starts."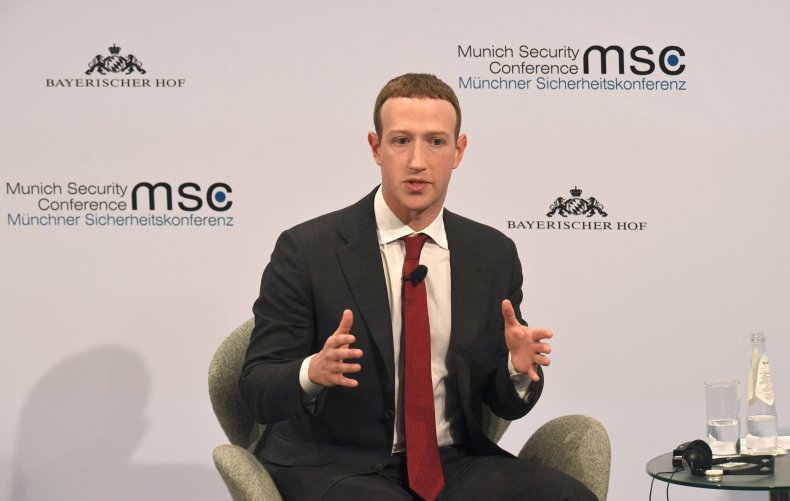 Twitter placed Trump's message behind a warning, claiming it glorified violence. Facebook, however, has no such system to place potentially controversial posts behind a flag.
Zuckerberg explained Facebook's initial position in a May post. "I know many people are upset that we've left the President's posts up, but our position is that we should enable as much expression as possible unless it will cause imminent risk of specific harms or dangers spelled out in clear policies," Zuckerberg wrote.
After meetings with employees and civil rights experts, Zuckerberg said in June that he understands concerns surrounding not labeling certain posts as containing potentially violent material. However, he is inclined to leave such material alone.
Commenting on the argument between taking a post down or leaving it up, Zuckerberg said his worry was that "this approach has the risk of leading us to editorialize on content we don't like even if it doesn't violate our policies."
Newsweek reached out to Facebook for further comment. This story will be updated with any response.
Zuckerberg's seeming inaction toward the president's post led Facebook employees to protest by staging a virtual walkout on the company in June. "Giving a platform to incite violence and spread disinformation is unacceptable, regardless of who you are or if it's newsworthy," tweeted head of design for Facebook's Portal devices Andrew Crow at the time.
Employees who participated in the walkout were not asked to use any vacation time. "We encourage employees to speak openly when they disagree with leadership," Facebook said in a June statement.