Mark Zuckerberg Sells San Francisco House for $31 Million
Facebook founder Mark Zuckerberg and his wife Priscilla Chan have sold their San Francisco town house for $31 million, more than triple the amount they bought it for a decade ago.
The sale of the Meta CEO's home—which is on 21st Street on Liberty Hill near Dolores Park—was first reported by The Real Deal. The real estate news website cited a grant deed filed with San Francisco on July 1 that was signed by the vice president of operations for the Chan Zuckerberg Initiative, an organization named after the tech billionaire and his wife.
The $31 million sale is the largest residential deal in San Francisco so far this year, beating two penthouses that formerly belonged to former U.S. Secretary of State George Shultz for a combined $29 million last week, The Real Deal reported on July 19. That deal became the biggest condo sale in the city's history.
The buyer of Zuckerberg's property, according to the deed, is an LLC that is based in Delaware.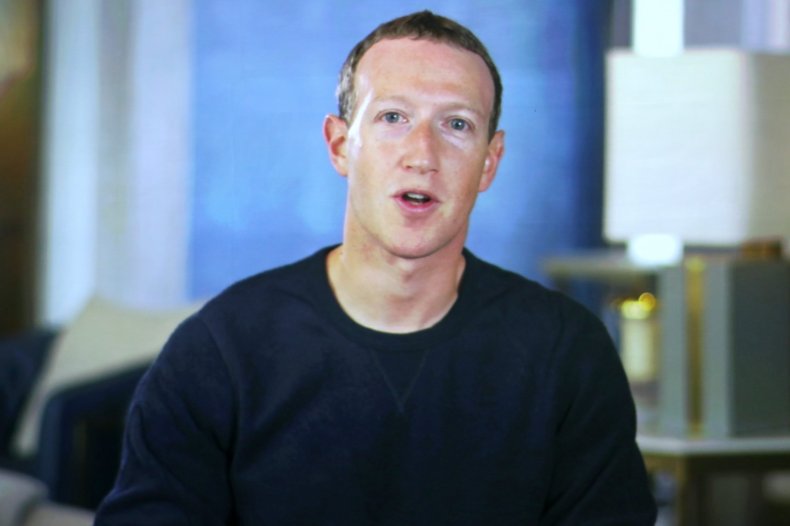 Dolores Heights, the area south of Dolores Park, is an upmarket neighborhood in San Francisco, and in June house prices in the area were up 14.6 percent compared to last year, selling for a median price of about $2.1 million, according to the Redfin real estate brokerage. The city has proved to be one of the most expensive in the world for property due to its close proximity to the affluent Silicon Valley.
Zuckerberg reportedly purchased the 3450 21st Street home for around $10 million in November 2012 through SFRP LLC, a company linked to one of his homes in Palo Alto, where Facebook was originally headquartered. The company is now based in Menlo Park.
The 21st Street house was originally listed as a 7,200-square-foot, four-bedroom property but it was renovated. This upset neighbors due to the construction noise and because, as one person said, was Zuckerberg's security detail hogging "desirable parking spots," SFGate reported. The renovation of the brick and stucco home reportedly cost an additional $1.8 million.
The renovations included the addition of a first-floor office, a media room, a laundry room, a wine room and a wet bar, according to SFGate. The now 7,368-square-foot property also reportedly had a $65,000 bathroom and kitchen remake and a greenhouse added to the garden.
According to Architectural Digest,after the Dolores Park house sale, the Meta founder will have nine homes throughout California, including in Palo Alto and Lake Tahoe—as well as several properties on Kauai, Hawaii.
Often to the ire of local residents, Zuckerberg has a habit of buying properties around his purchase to ensure his family live a very private life. For example, in 2012 Zuckerberg and Chan bought four homes surrounding their original Palo Alto House, at an estimated $43 million.
The couple has the most property in Hawaii. In 2014, they snapped up 707 acres on the island of Kauai for around $116 million, Architectural Design reported. Three years later, the couple bought another 89 acres on the island for $45 million. Their planned expansion of holdings in Hawaii caused controversy after they filed lawsuits to buy pockets of land on their estate called kuleana parcels, which were given to native Hawaii tenant farmers in the 1800s and were considered of sacred importance to the generations that had owned them since.
Zuckerberg and Chan dropped the litigation after public criticism, but they still ended up buying 12 of the parcels. In 2021, the Zuckerbergs spent another $53 million for 600 more acres on Kauai.
Newsweek has contacted Zuckerberg's representatives for comment.