A tech billionaire riding a hoverboard while waving a flag on the 4th of July seems like a bizarre The Simpson's parody but nope, it's just Mark Zuckerberg.
The Facebook CEO has left legions of people scratching their heads after sharing footage of him riding an electric surfboard this Independence Day weekend.
"Happy July 4th!" Zuckerberg wrote on an Instagram post of him deftly surfing on a lake brandishing the Stars and Stripes as John Denver's "Take Me Home, Country Roads" provides the soundtrack.
The video has quickly gone viral, prompting the 37-year-old billionaire's name to trend on Twitter as people share their thoughts on the unusual spectacle.
"Someone told Mark Zuckerberg to act totally normal for July 4th," joked journalist Philip Lewis.
While another account joked: "I wish they could bring John Denver back to life just so he could sue Mark Zuckerberg for this."
Blogger Matthew Yglesias added: "Here is Mark Zuckerberg proving he's not just richer than you, he's more patriotic."
"Zuck really doing his part to make tech founders seem normal," said Box CEO Aaron Levie.
While another joked: "Zuck otw to deliver your private user data to the us government #July4th."
Meanwhile, podcast host Ethan Klein joked: "Would prefer Zuck celebrate 4th of July by paying taxes."
Another joked: "Is Zuck fleeing America on a supervillain hover craft after nearly destroying its democracy?"
Zuckerberg has posted a number of videos of him enjoying electric surfboards to social media.
In the summer of 2020, a photo of him on one of the boards in Hawaii went viral after he was spotted wearing a lot of sunscreen on his face, which sparked an endless number of memes.
According to Business Insider, the device he uses is a Lift Foils efoil electric surfboard, and they cost $12,000 apiece.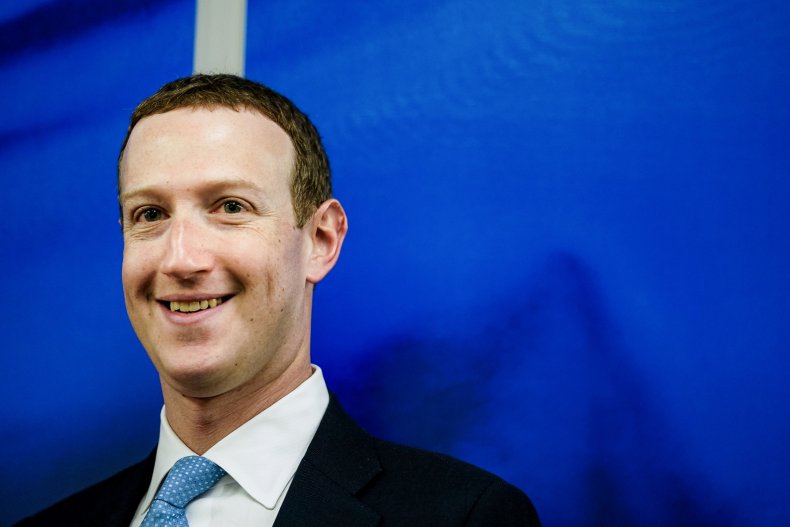 The bizarre July 4 post comes just days after a judge dismissed the U.S. Federal Trade Commission's antitrust case against Facebook.
The case was brought by 48 state attorneys general and if successful, Facebook could have been required to divest Instagram and WhatsApp.
The plaintiffs argued that Facebook engaged in a systematic strategy to eliminate any threats to its monopoly. This includes the company's acquisitions of Instagram and WhatsApp.
"We are pleased that today's decisions recognize the defects in the government complaints against Facebook," the company said in a statement, per CNBC. "We compete fairly every day to earn people's time and attention and will continue to deliver great products for the people and businesses that use our services."