Mark Zuckerberg's 'Metaverse' Video Trolled by Iceland Tourism Campaign
Icelandic tourism authorities had a little fun at Mark Zuckerberg's expense with a new ad released Thursday. The video promotes visiting Iceland, all while parodying Zuckerberg's recent announcement about Facebook being rebranded as Meta.
The video was made by Inspired by Iceland, a campaign from Visit Iceland, which is the country's official tourism marketing office. It mimics Zuckerberg's science fiction-themed October video about what he called the "Metaverse"—a virtual world that he claimed is the future of the internet.
A tour guide in the Iceland ad seems to mirror the CEO's appearance with pale skin, close-cropped hair and a plain, black shirt. The guide tells viewers, "Today I want to talk about a revolutionary approach on how to connect our world, without being super weird."
"And what do we call this not-so-new chapter in human connectivity? The Icelandverse. Enhanced, actual reality, without silly-looking headsets," the awkward-acting guide said, referencing virtual reality headsets.
Zuckerberg even appeared to appreciate the effort. In the comments section of Inspired by Iceland's Facebook page, he posted from his verified account.
"Amazing. I need to make a trip to the Icelandverse soon. Glad you're wearing sunscreen too," Zuckerberg wrote with a laughing emoji.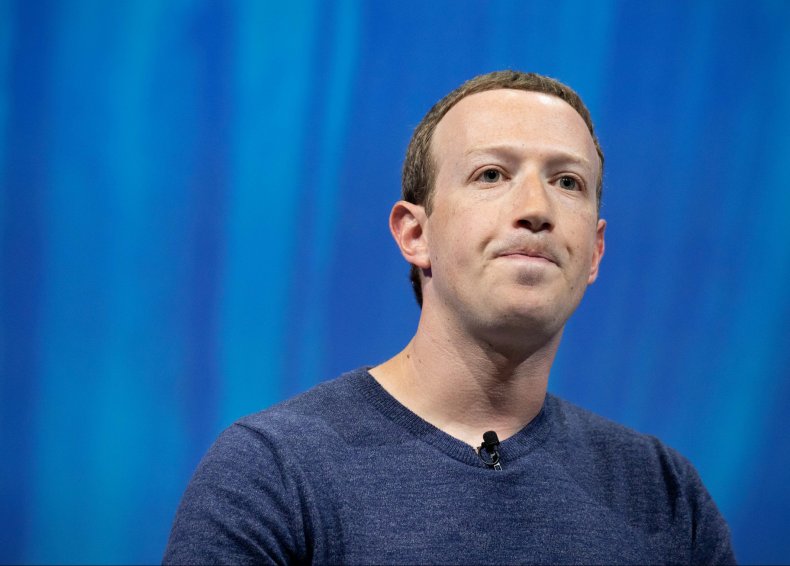 The ad can be seen on social media sites for Inspired by Iceland, as well as the campaign's YouTube channel.
Zuckerberg's Meta video was ridiculed by many people online and in the media. The announcement of Facebook's rebranding also came amidst widespread scrutiny about Zuckerberg's social media companies, which also include Instagram, after whistleblower Frances Haugen exposed many of the organization's internal secrets.
A press release from the Iceland campaign continued the act.
"After millions of years in development, Iceland brings you 'Icelandverse,' an entirely immersive open-world experience," the release said. "It isn't a single place that was built alone and it wasn't built overnight, Icelandverse is actual reality, it's Iceland."
Sigríður Dögg Guðmundsdóttir, the head of Visit Iceland, was also quoted in the press materials.
"Icelandverse's doors have been open a while and we are looking forward to welcoming more people into our reality, to come and explore the beauty of Iceland. Icelandverse has been built with experts in government, industry, nature and academia, plus a few volcanoes," Gudmundsdottir wrote. "We're proud of what has been built so far, and we're excited about what comes next—as we move beyond what's possible today, beyond the constraints of screens, and create new opportunities and experience new things in reality. It is a future that involves getting out in the real world."
Tourism is a major source of revenue for Iceland, accounting for 39 percent of total export revenue, according to a 2020 profile of the Nordic nation from the Organization for Economic Co-operation and Development (OECD).