Markiplier Viewers Banned From YouTube For Using Emotes, #IStandWithTheBanned Trends (UPDATE)
YouTuber Mark "Markiplier" Fischbach has just released a video claiming that the platform has been banning his viewers for using emotes in his chat. The famous gaming "Let's Player" with over 24.5 million subscribers just released the first YouTube Original interactive special, "A Heist With Markiplier," that lets users make their own choices.
On a November 6 live stream, members of his chat were asked to use emotes to help influence decisions he was going to make while promoting and playing his new special. Members, who pay a monthly $4.99 fee, have access to a red or green paddle emote that Fischbach asked users to "spam" to vote which decision he was going to make on stream. Some that did so had their entire Google accounts banned, limiting access to YouTube and Gmail, while also having their appeals denied.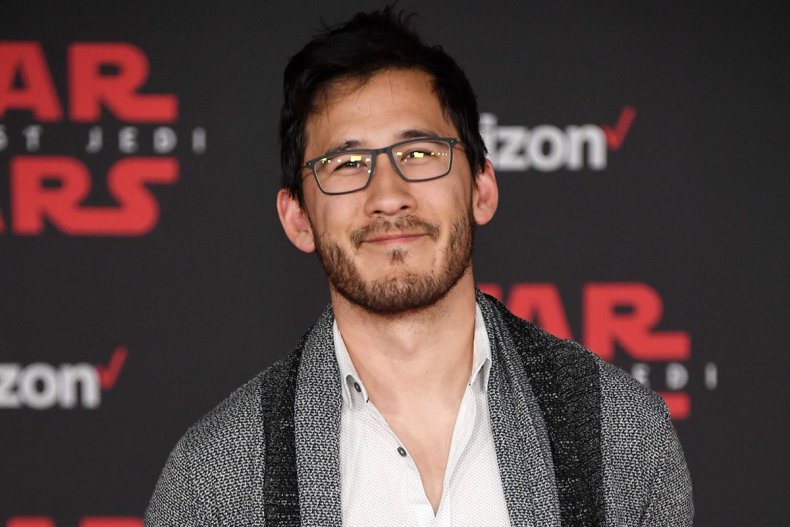 After an hour and a half of the live stream, Fischbach's moderators informed him of the bans but the damage had already been done.
"That is the only reason hundreds of people's accounts in my community have been banned completely," an agitated Fisschbach said in the video. "God damn, I'm just as mad as you are."
Fischbach's video has pulled in over 1.5 million views with many fans upset over how this has transpired. On Twitter, "#Istandwiththebanned" started to trend, pulling in over 8,000 tweets in the past day. Users who can't access their emails or source of entertainment have had their livelihoods shut off and are expressing that outrage wherever they can. Emotes are a crucial part of a content creator's chat room, allowing anonymous voices a chance to share a bit more of their personality and hype. If using emotes can result in bans because of an algorithm, it limits how much viewers might want to type or interact in the future.
Team YouTube responded to Fisschbach's original tweet, writing that "the accounts have been reinstated and we're looking into why the appeals were denied and how we can prevent this in the future." Fischbach wrote back that not all the accounts have been brought back, some that have been are still missing videos and that this issue might keep others from trusting Google in the future.
"I understand that transparency isn't usually YouTube's mode of operation, but when the problem runs this deep you have to give us the why or people won't trust your platform," Fischbach wrote.
A Google spokesperson said that "our teams have reinstated a number of accounts and are investigating."
(UPDATE: 11/11 11:11 a.m. EST.) Fischbach has posted an update video on the situation, saying that most of the accounts affected have now been fixed and that members of YouTube have reached out to him. An "anti-spam measure" caused by an algorithm led to the issue and the original appeals should not have been denied.
"I am still mad that this happened in the first place and I am so sorry to the people that this was affecting," Fischbach said. "I am still going to be on YouTube's ass and make sure they follow through with their system so this doesn't happen again."