Donald Trump's Ex-Wife Marla Maples Says She Chooses 'Not to Judge' Him Since He Became President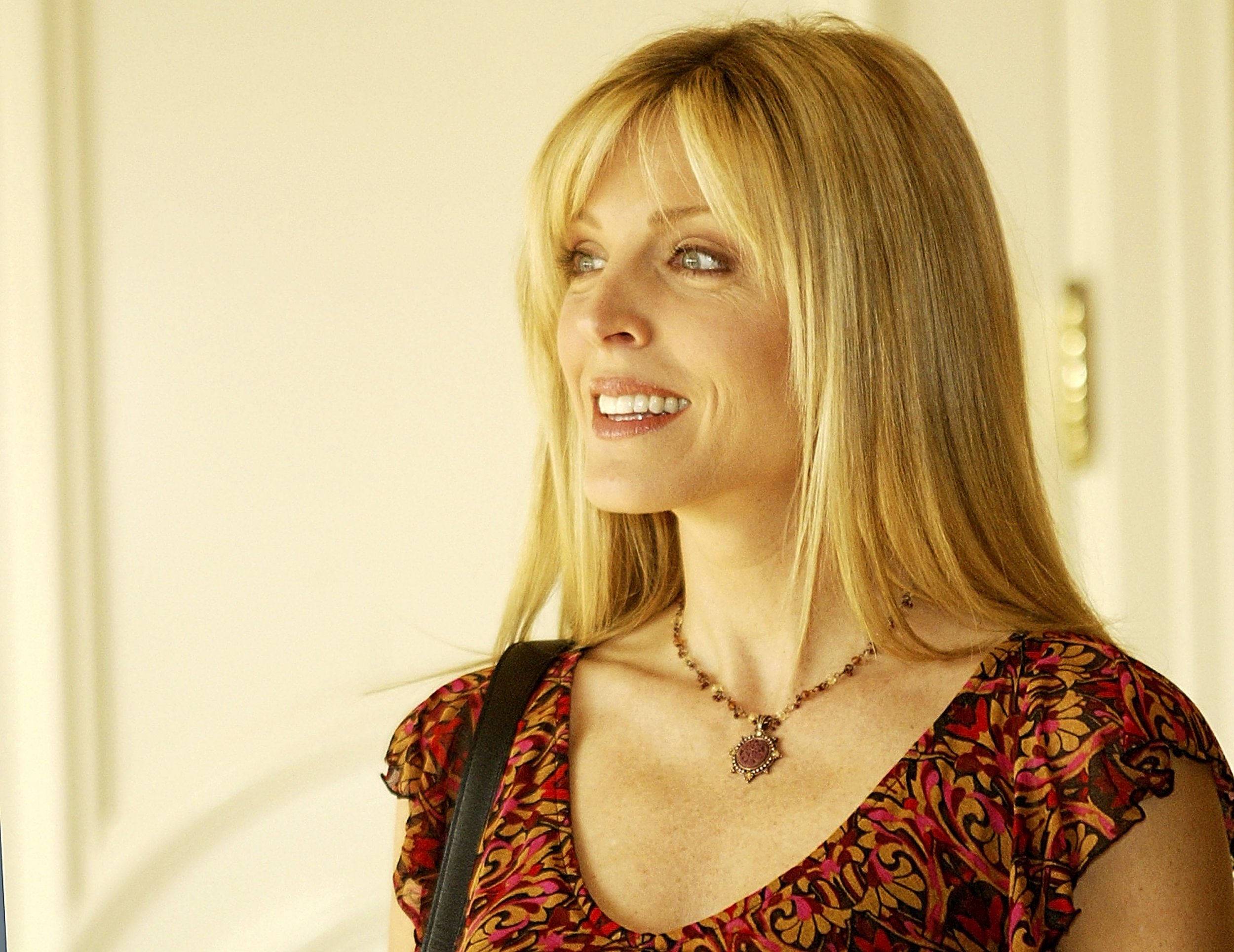 President Donald Trump's second wife, Marla Maples, said on NBC's Today show Tuesday that she chooses "not to judge" her ex-husband and his rhetoric and actions since he became president.
"Has there been a point where you've been surprised by something the president has said or done?" Today co-anchor Craig Melvin asked Maples, who was married to Trump from 1993 to 1999.
"I just think life is about being ready for anything, you know, and where are you going to find the positive in all things, and I choose not to judge anybody else," Maples replied. "I don't want to be judged, so how can I judge another human being?"
Maples continued, "I just want to give the best version of myself I can, and I just say to all my friends, lift this world not bring it down. What can we do to lift it?"
While Maples avoided criticizing her ex-husband's current behavior, she was not reluctant to discuss his ambitions of becoming president.
"Did you ever, when you guys were dating, did you ever think that this day would come when he would be president?" co-anchor Sheinelle Jones asked.
"Oh. gosh. yes, absolutely, it's something we thought about doing in the '90s," Maples responded. "But I knew how difficult it would be on the kids. Donnie, Ivanka and Eric were much younger, and it's a big toll, it can take a big toll on kids. It's a whole other world, so yeah."
Maples was referring to Trump's three eldest children, Donald Trump Jr., Ivanka Trump and Eric Trump, whom he had with his first wife Ivana Trump. Maples had one child with Trump, Tiffany Trump, born in 1993. In 2005, Trump married first lady Melania Trump and the couple have a son, Barron Trump.
A regular yoga practitioner, Maples said she chooses to "really surround myself with people who have beautiful consciousness that want to share."
"I have incredible friends. And when there's those that come back challenged, I just do my best to give love back, and you don't always get it back, but you have to do the best you can," Maples said. "You know, living in New York, and walking the streets in this day when everyone's...charged with their issues, it's more important than ever just to see beyond that."
Maples, who is an actress, said she is happy living in New York.
"I just love how it's a melting pot of people from all over the world," she said. "All faiths, all backgrounds, all races, all of us together, just learning and growing."