Marlins Home Opener Against Orioles Postponed as COVID Reportedly Spreads Among Players
The Miami Marlins' home opener against the Baltimore Orioles has been postponed, amid reports that an outbreak of COVID-19 spread to eight new players on the team.
Major League Baseball opened its 60-game regular season last week, restarting play after the coronavirus pandemic and mitigation efforts to slow its spread shut down Spring Training camps in March.
The Marlins already had a rough start to the season, when four players tested positive for COVID-19 during an opening series of games against the Philadelphia Phillies. But now an additional eight players and two coaches have tested positive for the coronavirus, according to ESPN's Jeff Passan.
That makes for 12 out of an active roster of 30 players who have reportedly tested positive for the coronavirus.
The game's postponement was made official on the MLB's website on Monday, though the league's announcement doesn't mention any specifics regarding positive coronavirus tests. In addition to the Marlins-Orioles game, the Monday night game between the Phillies and the New York Yankees, originally scheduled to take place in Philadelphia, has also been postponed, "while Major League Baseball conducts additional COVID-19 testing."
"The members of the Marlins' traveling party are self-quarantining in place while awaiting the outcome of those results," the official announcement says. "Major League Baseball has been coordinating with the Major League Baseball Players Association; the Marlins; the Orioles; the Marlins' weekend opponent, the Phillies; and Club medical staffs, and will continue to provide updates as appropriate."
Four players who tested positive for coronavirus have made their names public. Marlins team members who tested positive for COVID-19 include catcher Jorge Alfaro, pitcher Jose Urena, first baseman Garrett Cooper and outfielder Harold Ramirez.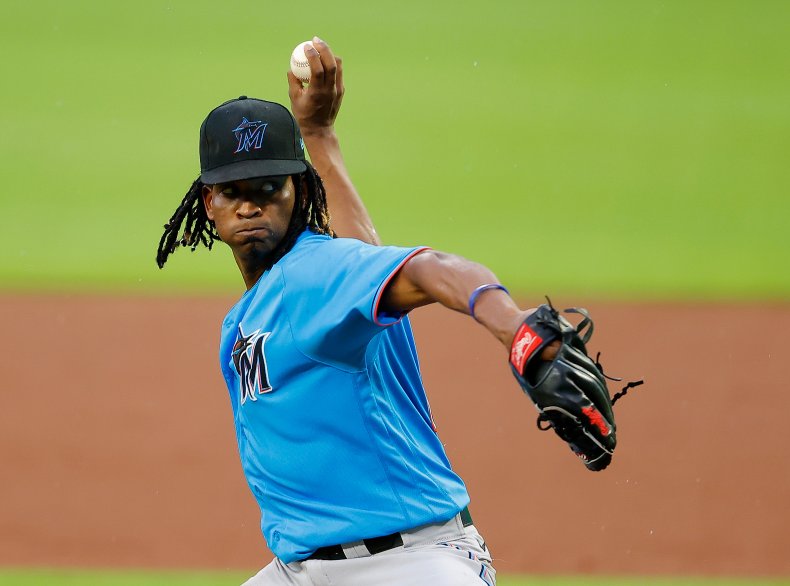 Urena was bumped from the play roster 90 minutes before the Marlins' season opener against the Phillies on Sunday, after his positive test. The pitcher previously opened for the team in the 2018 and 2019 seasons.
According to Jon Heyman of MLB Network, "he feels fine."
An agreement between Major League Baseball and the Player's Association allows players to opt out of playing the season, with players designated as at high risk from the coronavirus eligible to continue receiving pay. No player from the Marlins chose to opt out of the season, according to a roster published by Baseball America in mid-July.
Miami Marlins manager Don Mattingly confirmed after the Sunday game that players who tested positive for coronavirus would be quarantined in Philadelphia, according to the South Florida Sun-Sentinel. The team cancelled its flight home on Sunday to await further testing results.
The spread of coronavirus through the MLB could potentially imperil the newly opened season, though the league has made no announcements regarding any overall changes to the ongoing baseball season.