Marlins Prospect Breaks Down After Finding Out He's Being Called Up to Majors
The Miami Marlins made Edward Cabrera's lifelong dream come true Sunday.
The Marlins starting-pitching prospect appeared to shed some tears of joy after Triple-A manager Al Pedrique informed him he'd been called up to the majors.
Cabrera, 23, is Miami's No. 2 prospect and the fifth-ranked right-handed pitching prospect in baseball according to MLB Pipeline. He will join the Marlins on Monday for their series against the Washington Nationals then make his major-league debut against Washington on Wednesday.
The 6-foot-5 right-handed starting pitcher has a mid-90's fastball and is expected to be a top-of-the-rotation starter for years to come, according to Pipeline. He was 3-4 with a 2.93 ERA and 92 strikeouts in 61⅓ innings in 13 minor league appearances this year. He was 1-3 with a 3.68 ERA in six starts for Miami's Triple-A affiliate, the Jacksonville Jumbo Shrimp.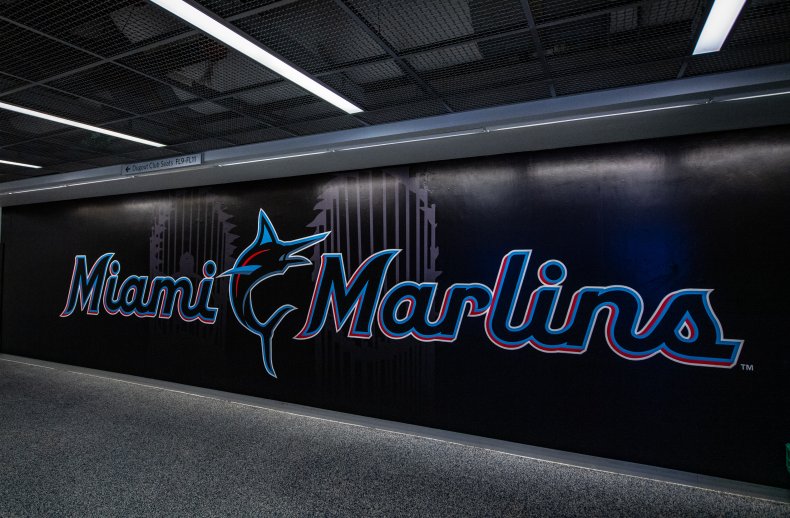 All that led the Marlins, losers of seven straight games and languishing in last place in the National League East with a 51-74 record, to give Cabrera the call. Pedrique, a former Arizona Diamondbacks manager and a veteran with more than 1,700 minor league games managed, made sure to add some drama while informing Cabrera that his dream was coming true.
"You're going to have to travel tomorrow," Pedrique said. "Do you have a sports coat?"
"No," Cabrera answered, leading Pedrique to drop the act.
"You're going to the big leagues," he said as Cabrera covered his face with his hands then gave pitching coach Jeremy Powell and Pedrique long hugs.
The call was not just the realization of a lifelong dream but also the culmination of years of hard work. Cabrera is originally from Santiago, Dominican Republic and went unsigned as a 16-year-old in his first year of eligibility before the Marlins inked him for $100,000 in 2015.
Cabrera battled inconsistency while trying to master his command in the minors. The Marlins considered making him a reliever when he struggled during his first three seasons in their system. Cabrera was just 7-17 with a 4.42 earned-run average and 1.43 WHIP in 46 appearances over three levels between 2016-18.
He rewarded the Marlins patience in 2019, posting 116 strikeouts in 96⅔ innings across Class A and Double-A. But Cabrera did not pitch against opposing hitters in 2020, due to the minor league season's cancellation due to the COVID-19 pandemic, and battled a shoulder injury while participating at Miami's alternate site. Cabrera then missed most of spring training and a month of the 2021 regular with an inflamed biceps injury. His call-up to the majors was his third promotion in 2021.