Marlon Brando's Birthday: His 15 Best Movies Ranked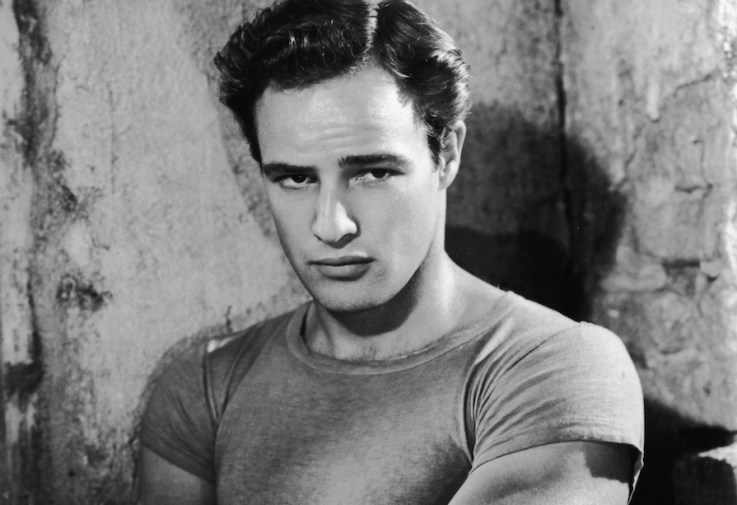 Marlon Brando was born on April 3, 1924, in Omaha, Nebraska. He took to acting naturally—his mother was an actress—and young Marlon showed talent early with spot-on impersonations. (He also had an early job working as an usher in a movie theater.) Despite his talent, Brando's childhood was marred by his parents' alcoholism and a strained relationship with his father. He dropped out of military school after clashing with the staff, and was rejected from the Army due to his trick knee.
Instead, the teenage Brando moved to New York to study theater under Stella Adler—she developed his naturalistic approach with her approach, taking acting away from glossy theatrics toward a rough, emotional realism.
His determination to forge his own path earned Brando a reputation for being "difficult" but it soon became clear the young actor was something special. His first film role was as a paraplegic in 1950's The Men. The New York Times described his performance as "vividly real, dynamic and sensitive... Out of stiff and frozen silences he can lash into a passionate rage with the fearful and flailing frenzy of a taut cable suddenly cut. Or he can show the poignant tenderness of doctor with a child."
Brando's next role, Stanley Kowalski in A Streetcar Named Desire, stands as one of his greatest. He had played the role on stage, and his sweaty, shirt-tearing performance on screen catapulted the actor into fame and earned him the first of four consecutive Best Actor nominations at the Academy Awards. His rebellious image was augmented by his part in 1953's The Wild One, which kickstarted a spike in leather jackets and motorcycles.
On the Waterfront followed the next year, with Brando's sensitive, semi-improvised acting finally earning him a Best Actor Oscar. In what's been described as miscasting, he played Sky Masterson in the Hollywood adaptation of Guys and Dolls, clashing off-screen with co-star Frank Sinatra. Brando made his directorial debut with western One-Eyed Jacks, taking over the reins from original director Stanley Kubrick. The movie was panned, and Brando's controversial behavior on his following movie, Mutiny on the Bounty, led some to question whether he was done with Hollywood.
The 1960s were not kind to the actor, who seemed only semi-committed to the poor roles he chose. Then came Frances Ford Coppola's The Godfather in 1972, which would re-establish Brando's reputation and win him a second Best Actor Oscar. Last Tango in Paris was also released that year, signaling that Brando had found an affinity with the New Wave auteurs that emerged at the dawn of the 1970s.
But other than his appearance in Superman, the decade wouldn't give him a meaty part until he reunited with Coppola for Apocalypse Now in 1979. There weer more roles in the 1990s—The Freshman, Don Duan DeMarco and The Island of Dr Moreau, among them—but none as acclaimed as Coppola's re-envisioning of The Heart of Darkness. Brando, who had battled obesity, diabetes and substance abuse, died on July 1, 2004 of respiratory failure.
Newsweek looks back over Marlon Brando's incredible career, ranking his 15 best movies according to critical aggregation websites Rotten Tomatoes, Metacritic and IMDb.