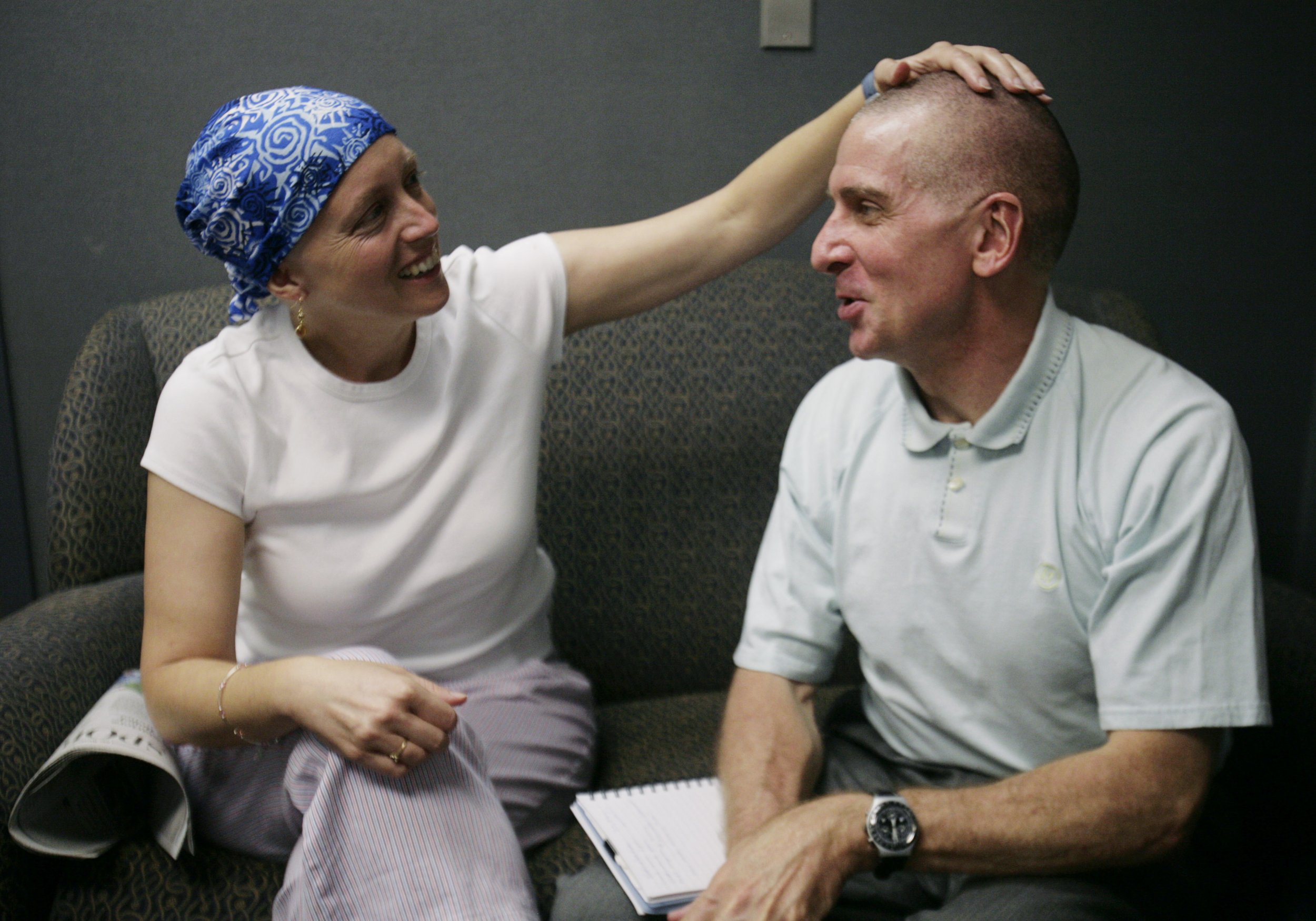 Plenty of research shows a marriage—if it's a good one—can have a positive effect on health and may even extend a person's life. In particular, a number of studies suggest that having a spouse could increase the odds of beating cancer. Being married is also associated with earlier diagnosis, in particular for men. However, a new study suggests the benefits of having a plus-one actually vary by race.
The findings, published April 11 in the journal Cancer, found that, overall, married cancer patients fared much better than their single counterparts. The researchers analyzed data from the California Cancer Registry on 393,470 men and 389,697 women, dividing the patients into two categories—single and married—and then compared the groups across ethnicity and race.
Unmarried, non-Hispanic white men had the worst survival outcomes, with a 24 percent higher mortality rate from cancer than their married counterparts. Women in this demographic also were much better off when legally wed; unmarried, non-Hispanic white women had a 17 percent higher mortality rate than those who were married.
For some ethnic groups, the impact of being married was much less significant. Asian and Pacific Island single women, for example, had just a 6 percent higher cancer death rate than those who were married.
"Given the rising proportion of unmarried individuals in the United States and the variation by race/ethnicity, the contribution of marital status to the overall burden of cancer mortality will likely continue to rise," the researchers write in their study. "Future research should focus on identifying the factors underlying these associations to inform targeted interventions for unmarried cancer patients."
The number of unmarried people in the U.S. is currently at an all-time high. According to the U.S. Census, more than half of adults over age 18 are unmarried compared to quarter of the population approximately four decades ago. However, one potential flaw of the study is that it did not include information on statuses other than single or married, such as cohabitation, divorced or widowed.