Sometimes, there's nothing better than a feel-good show to take your mind off of life and inspire you to plan your future. That said, Season 1 of Marriage or Mortgage came to Netflix at the perfect time. COVID was still raging, but Americans were beginning to imagine their lives outside of the confines of the pandemic.
And the show brought up one question: What would you prefer to spend your savings on—a home mortgage or the wedding of your dreams?
Immediately after the show aired, Twitter was caught up in conversations about the topic, many questioning why couples would spend money on a wedding when they could invest, long term, in a home. But opinions changed as the show unfolded. More and more internet users came around to the idea of an unforgettable wedding, and a moment to share a love story publicly.
Some of it may have had to do with COVID. One side begs for a comfortable place to land when the world falls into unpredictable disarray. But host Sarah Miller, who endorses beautiful weddings for the couples on Marriage or Mortgage, outlined the importance of connection in a conversation with Newsweek. "I do think COVID made each one of these decisions more prominent in couples' lives," she wrote. "From the wedding side, couples are wanting to celebrate more than ever and the meaning of family and friends gathering is more important than ever."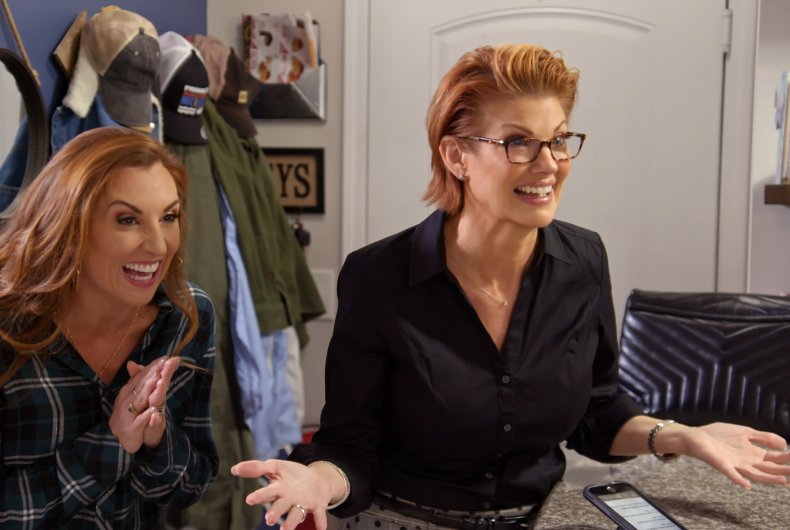 And host Nichole Holmes had similar thinking. "Had we known COVID was going to be a global pandemic, maybe more couples would've chosen a dream house to quarantine in!" she says.
The hosts have playful banter and competition, which speaks to viewers in a lighthearted way. And more than that, each host's passions come across. They each explained why they're drawn to their profession:
Holmes: It's all about the investment for me. Putting down roots and investing in an asset that is (more than likely) increasing in value. I like to tease Sarah and ask, "What is the ROI on Turtle doves?"

Miller: I have always loved creating beautiful things and seeing all the unique ways to create these huge moments for my clients and seeing them come to life. It's all about creating these relationships and dream fulfillment! Getting to see my client's happiness and love is something I am so thankful for and honored to be a part of.
Marriage and homeownership have something in common: the potential to change a couple's lives for the better. But the show's polar opposite wish lists and compromises make it a competition that can't be missed. It's nearly reminiscent of longtime favorite HGTV series Love It or List It, though Marriage or Mortgage brings a long-standing millennial debate to the forefront.
Marriage or Mortgage teaches that it's not about a perfect timeline. Every couple has a right, and an obligation, to prioritize their biggest moments in life—anything from a wedding to getting a home. And hosts Miller and Holmes bring passion and humor to every conversation.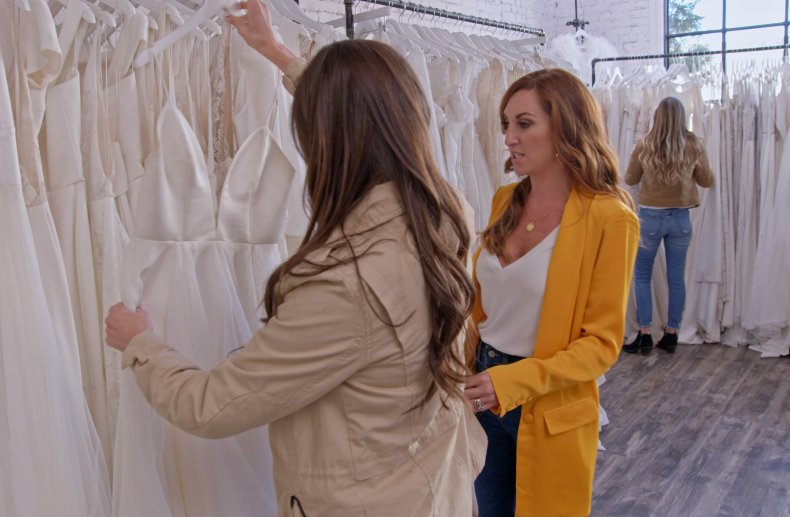 Marriage or Mortgage quickly hit Netflix's Top 10 after its March release, though it's still not been officially renewed for Season 2. That doesn't mean the hosts aren't hoping for renewal, though. Miller said that she'd "love" for the show to be renewed and added: "Everything was perfect the first season and I think showcased Nashville so well."
Holmes agreed and even saw the series possibly expanding. She said she's interested in a second season "keeping up with the diversity Season 1 brought and maybe venturing outside of Nashville." Holmes also added: "Maybe more trampolines?!" a reference to one of her sillier moments on the series.
Though the competition is tough, both Holmes and Miller bring spunk and liveliness to the series that makes each appointment and event feel real. And it may be because Holmes and Miller aren't former television stars: they're experts in their fields, and can even be contracted outside of the show. With the help of the hosts, Netflix has succeeded, yet again, in creating a real, relatable series that will likely make some viewers feel understood, and inspire others to make real, life changes.
The hosts felt it, too, while filming. "That is all real, unscripted, we had the best time filming this," Miller wrote. "Nichole and I both had all the emotions throughout the filming process, especially sweaty palms on decision day."
And their fun and friendly competition extends off-screen. Holmes added: "Our daily little competitions with each other like asking the couples who the better driver is and who they like best was always fun," she wrote. "For the record, Sarah won the driving competition. I may have clipped a mailbox while house hunting. Then again, Sarah ALWAYS gets her clients a little tipsy, so perhaps they weren't of sound mind when we asked!"
Marriage or Mortgage Season 1 is streaming on Netflix now, as we await word on a renewal.