Married Couple, James Bradley and Arwa Muthana, Wanted to Join ISIS, Perform Terrorist Attack in U.S.: DOJ
A husband and wife have been arrested by the FBI for allegedly seeking to join the Islamic State of Iraq and al-Sham (ISIS), a terrorist organization. The couple allegedly sought to commit a terrorist act in the United States, according to a deposition released by the Department of Justice.
On March 31, FBI agents arrested James Bradley, a man who called himself "Abdullah," and his wife Arwa Muthana. The arrest occurred as the couple tried to board a cargo ship headed towards the Middle Eastern country of Yemen.
The couple didn't realize that for over a year, an undercover officer with the New York City Police Department (NYPD) had been talking to Bradley about his hopes of joining ISIS. Bradley allegedly spoke at length to the undercover officer about his plans.
Derek Kiely, a member of the FBI New York Joint Terrorism Task Force, detailed the investigation into Bradley in a deposition filed in a federal court in the southern district of New York.
Bradley allegedly told the undercover NYPD officer that he hoped to travel overseas to join ISIS so he could fight against the Taliban, U.S. troops and other "illegitimate" authorities. If he couldn't achieve this dream, Bradley reportedly said he'd rather attack police and military in the U.S. instead.
In May 2020, Bradley allegedly admitted that he wanted to attack soldiers at the U.S. Military Academy in West Point, New York using a bomb or gun. On January 1, 2021, he also allegedly expressed a desire to attack a New York state university where he frequently saw cadets in the Reserve Officer Training Corps training.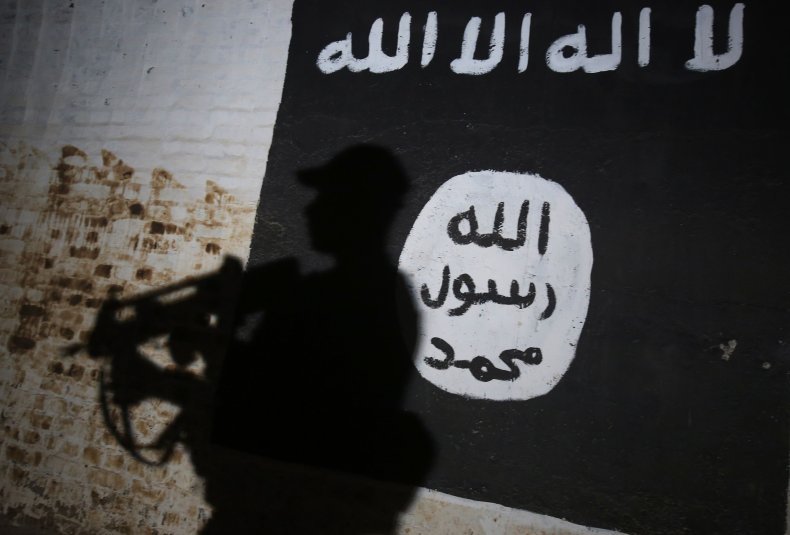 Bradley wanted to attack these cadets, the deposition claimed, because he didn't consider the American military to be innocent. He allegedly proclaimed that the attack would be his contribution to the cause of jihad. Jihad is an Arabic word that Islamic extremists use to mean a "holy war" against enemies of Islam.
Bradley thought the undercover officer shared his interest in ISIS. So around July 26, 2020, Bradley allegedly sent the officer three videos via an encrypted messaging app showing his support of the group.
The videos allegedly included one of Abu Bakr al-Baghdadi, the now-deceased former leader of ISIS, promoting the group and its cause. A second allegedly showed ISIS fighters forcing a prisoner in an orange jumpsuit to dig his own grave before shooting him to death. A third video allegedly showed unknown men shooting uniformed military soldiers in the head.
On October 22, 2020, Bradley allegedly sent the officer a fourth video of an attacker stabbing an NYPD officer. Bradley allegedly commented, "Allahu Akbar check this out! Our brother." "Allahu Akbar" is an Arabic phrase that means "God is great." It is often used as a celebratory phrase.
Around late January 2021, Bradley allegedly married Muthana in an Islamic wedding ceremony. He said that she shared his dream of joining ISIS, but he worried about trying to fly outside of the United States, the deposition stated.
An ideological associate of his had allegedly been arrested at JFK Airport on July 26, 2019, when attempting to board a plane bound for Thailand to join the Taliban in Afghanistan. Because of that, Bradley worried that he might be on a federal no-fly watchlist.
The undercover officer told Bradley that he could arrange overseas travel on a cargo ship for $1,000. Bradley allegedly met Muthana in Birmingham, Alabama on March 6, 2021 and then took a bus to Manhattan with her, hopeful to board a cargo ship to the Middle East with her.
However, when the couple tried to board the ship, FBI officials arrested them. After the arrest, Muthana allegedly waived her Miranda rights and stated that she was willing to fight and kill Americans.
In addition to their alleged threats, Kiely said the couple provided "material support or resources" to ISIS. Kiely's deposition alleges that Bradley used his social media and other electronic accounts to post and distribute materials promoting ISIS and violent attacks. It doesn't explain how Muthana might've provided such support or resources to ISIS.
Newsweek contacted the FBI for comment.