Amani Is Growing 'More Attracted' to Woody in 'Married at First Sight' Season 11 Sneak Peek
The honeymoon is over and the couples of Married at First Sight are really starting to settle into their new lives together as husband and wife.
They've moved into their first apartments together and are making greater steps toward sealing their bond, managing household budgets, meeting each other's friends and planning for the future. Some of them have even consummated their marriage, while others are still struggling to foster a romantic connection.
Amani is one of the happily married folks who is finding herself even more smitten with her husband, Woody, with each passing day. After throwing a successful house party and getting a chance to mix and mingle with each other's friends, Amani is feeling closer than ever to Woody. On the upcoming episode of the Lifetime reality series, set to air on Wednesday night, she makes it clear that the relationship experts may have been right to match the pair.
In a Newsweek exclusive sneak peek of episode 9 (above), Amani opens up about how she's feeling about Woody while talking a nature walk with her castmate Olivia.
"Our personalities can be similar in certain areas. When I'm around my friends I think I'm a little more hyped up but that's him 24/7. But it kind of brings me out of my comfort zone, which I like. I think I needed that instead of kind of just sitting and chilling all the time," Amani explains.
Olivia says she feels like she's in a "similar situation" with her husband, Brett.
"Brett is always on and happy. And I'm just like, 'I need a minute.' I'm trying to be enthusiastic about things, but it's hard at times because I'm stressed out about work and the days are busy," Olivia says.
"Do you feel like you're growing more and more attracted to him?" Amani asks.
After a long and awkward pause, Olivia finally responds: "I think a little bit."
Amani, on the other hand, says she's finding herself becoming more attracted to her husband as their hours together pass by.
"I can see myself each day growing more and more attracted to Woody," Amani confesses. "It's like little butterflies. I get excited to see him."
"I'm waiting for those to show up," Olivia says. "Right now it's hard to say because those emotions aren't present."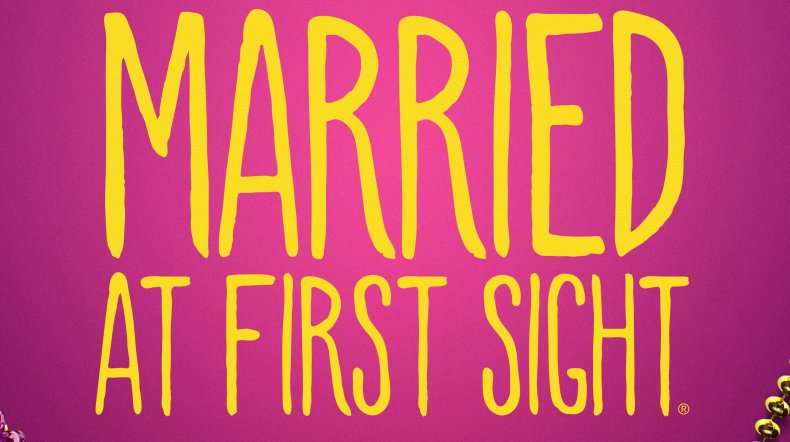 Brett's struggles to communicate and fully open up may be the reason why Olivia's finding it hard to foster a more intimate relationship with him. Only adding to her worries is the fact that Brett doesn't seem very interested in sharing the details of their marriage when they're together with their castmates or friends, and Olivia's noticed how reserved he becomes when some of the other men gush about their bonds with their new wives.
"It is concerning that he doesn't talk," Olivia says. "And I think he maybe doesn't want to share all of our business—it's kind of how I'm picking up on it. He says he talks but I just don't know how honest the talking is."
Married at First Sight airs on Lifetime on Wednesday nights at 8 p.m. ET.