This 'Married at First Sight' Cast Member Questioned Her Husband's Sexuality—Season 11 Sneak Peek
It's getting down to the wire on season 11 of Married at First Sight, and some of the couples are completely coming apart at the seams.
Since they tied the knot, Henry and Christina have never really to hit it off. As the weeks have gone by, Henry's disinterest in his wife has only seemed to grow while Christina's habitual lies have gotten more elaborate. Now, the couple may finally reach their breaking point in the upcoming episode.
With coronavirus lockdown regulations easing up in Louisiana, episode 14 will see the couples finally getting the chance to get out of the house. They're all set to reconnect at a couple's retreat as Decision Day nears, but Henry is in need of some male advice before he and his wife join the rest of the cast for what's supposed to be a romantic group getaway. So, in the Newsweek exclusive sneak peek (above), he schedules some one-on-one time with his pal Woody.
It doesn't take long for the men to get on the subject of Henry's deteriorating marriage, and when Woody asks Henry how he's feeling about Christina, Woody quickly learns just how badly Henry's marriage is falling apart.
"I guess that's a loaded question of sorts. She really, honestly, hasn't been here that much," Henry says. "It's been alright. Naturally, I had to confront her with what I spoke to Pastor Cal about and it just got... It got rocky."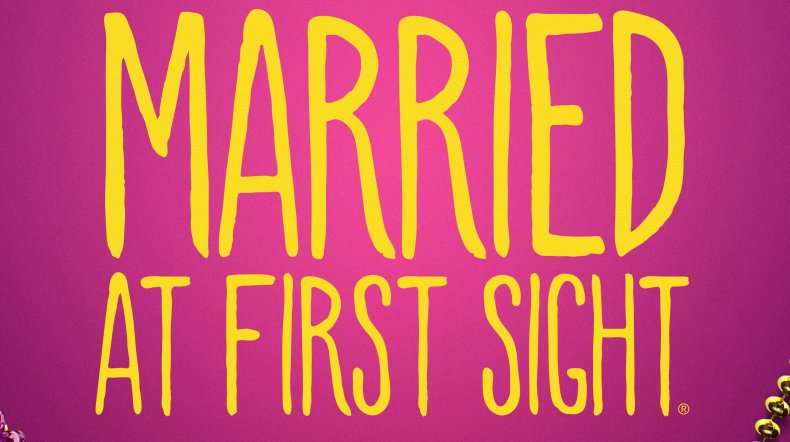 A flashback from three weeks ago reveals a conversation Henry attempted to have with his wife about the way she often says things that she thinks he wants to hear. But Christina barely let him get a word in before breaking down in a hysterical fit and alleging that Henry is "checked out" of their relationship.
In his present-day conversation with Woody, Henry goes on to reveal that Christina made remarks about his sexuality during their previous fight.
"It got pretty emotional. It caught her off guard. She got very defensive. I accused her of being dishonest numerous times, and she followed it up with a f**king grand slam. Granted, she had a few drinks. She just starts going on about why I'm the way I am. She started—I'll just say—suggesting things," Henry explains. "Things like I was gay."
A shocked Woody can't believe what he's hearing.
"Let me say this: That's absolutely not true," Henry continues. "And for her to make up a story like that, it speaks volumes in regards to everything that I have said. Every red flag that I have seen early on or concern that I have had early on—it is just kind of like the climax of all of it put together. I'm not too surprised."
Christina has had a history of overreacting when she's not seeing eye-to-eye with her husband. And it doesn't help the situation that she previously told Henry of her troubled past and the lies she used to tell just to cause some drama. This latest revelation doesn't seem out of character for her, considering all that.
Meanwhile, Woody, completely dumbfounded by Henry's revelation about Christina's behavior, is concerned about how her accusation will affect his friend as the cast heads into their scheduled couple's retreat.
"Bro, I gotta ask you a real question. We got a couple's retreat coming this weekend. How? What does that look like for you?" Woody asked.
Henry suggests that Christina will likely "pretend like things are perfectly fine."
"At this point, I guess it would maybe help save face for her because she knows what she said was a lie. But I don't want to get into it with her," Henry laments. "I don't know. My marriage is spiraling out of control."
Married at First Sight airs on Lifetime on Wednesday at 8 p.m. ET.