Spoilers: Are 'Married at First Sight' Stars AJ and Stephanie Still Together? Why AJ Was 'Speechless'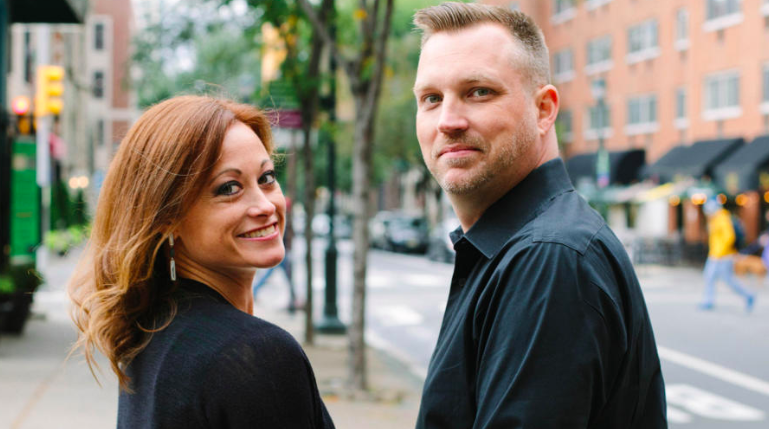 Married at First Sight stars AJ and Stephanie were thrilled when they met on their wedding day. The got along instantly but Tuesday's episode might hint at the first signs of potential trouble for the new couple.
Despite the possible rocky road ahead for the Married at First Sight stars, AJ revealed that things are going great between him and his new bride. In an exclusive interview with Newsweek, AJ dished on his first thoughts upon seeing Stephanie walk down the aisle, what it was like to kiss her for the first and if he thought the experts on Season 8 made any mistakes when it came to matching some of the couples together.
Continue reading to find out what AJ had to say about being married to Stephanie:
Were you excited to see each other for the first time?
Clearly, my face said it all. I was ecstatic to lay eyes on my bride and I couldn't do anything to hide it. Nor did I want to.
What was your reaction to each other at first sight?
I was floored, speechless, she looked amazing. I was mentally thanking all my lucky stars. And the experts!
What did the first kiss feel like?
I got lost in our first kiss. It took me to another place. Come to find she felt the same way.
If you could change one thing about your wedding day, what would it be?
To have bathrooms instead of a porta-potty for the guests.
Do you think the experts made the right choice?
I think the experts always make the right choice based on the candidate pools they have and the forthrightness of the participants.
Were you afraid you might be marrying someone you might know already?
No, I've only lived in Philly for five years, and though I know a lot of people I haven't dated anybody here. So if I was paired with somebody I already knew I still would have been OK with it.
What do you like best about each other?
She makes me laugh—all the time.
Do you have any regrets?
None so far.
Don't miss Season 8 of Married at First Sight when it airs Tuesday at 9 p.m. ET on Lifetime. The Unfiltered after show followers the series at 10 p.m. ET.