The couples of Married at First Sight Season 8 are testing their boundaries and privacy in episode 7, titled, "Can I Trust You?" Fans get to find out what happened when the couples—Kristine Killingsworth and Keith Dewar, Kate Sisk and Luke Cuccurullo, Stephanie Sersen and AJ Vollmoeller and Jasmine McGriff and Will Guess —unlocked their phones so their partner could scroll through their texts, photos and apps.
There are four weeks left until decision day, where the couples will decide if they want to stay married or get a divorce. "We assigned the couples the phone swap exercise to our couples," Pastor Cal explains in a preview. "We do this so the couples can be open to talk about trust, boundaries and privacy."
Luke and Kate
After viewing the preview, some fans noticed that Luke didn't even care about looking through Kate's phone. He ate his cereal and browsed her device with one finger. While the phone swap experiment seemingly wasn't an issue for the duo, Kate was shocked to find out that Luke accused her of having a drinking problem.
"He's worried you're drinking too much," Dr. Pepper said to Kate on Tuesday's episode. "She's kind of using it as a coping mechanism," Luke added
Kate wasn't expecting Luke to say that. "I'm completely shocked. In fact, he's given me some of the alcohol that I'm drinking. It doesn't make sense," she said. Kate denied that she had a drinking problem and was annoyed that Luke didn't confront her about the situation to begin with. Earlier, Luke told Dr. Pepper he didn't talk about Kate's possible problem because he didn't want to make things worse.
When it comes to confronting her directly, Luke is unable to give Kate an example of a time when she drank too much. Even though he told Dr. Pepper Kate has a problem, he later apologized for saying it in the first place. But Kate still wants to make their marriage work, telling the cameras she would be "heartbroken" if it didn't.
Ultimately, they are able to work things out after Luke reveals a drunk driver killed his friend. He didn't start drinking until he was 25 and it more sensitive to alcohol than most people. Luke admits he was overly worried about Kate and doesn't think she has a problem.
Even though things were seemingly better between Luke and Kate, her friends weren't convinced. They didn't accept his answer about his friend being killed by a drunk driver and they especially didn't like that he's told her multiple times that he wasn't attracted to her. Both friends said they were worried for Kate.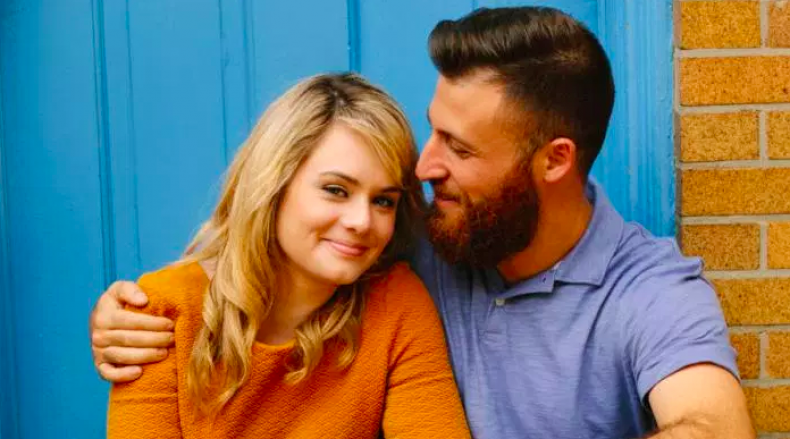 Keith and Kristine
Things didn't exactly go well when Kristine looked through her husband's phone. When she scrolled through the photos, she found naked images of Keith's ex-girlfriend.
"As I scroll down, I'm starting to see a lot of inappropriate pictures and it's just completely pissing me off," she says. "It especially hurts to find all these naked photos of his ex in his phone."
It prompts her to ask questions about the ex, where Keith reveals they dated for four-and-a-half years. The relationship ended because she said she wanted to take a break. In a confessional. Keith reasons he still has the pictures of his ex in the phone because they dated for a large chunk of his life.
Kristine suggests they could fix the situation by Keith getting rid of the pictures. First, he proposes getting a new phone, but Kristine says he needs to delete the pictures. Keith seems to deny her request.
AJ and Stephanie
In the beginning of the episode, things are going well for AJ and Stephanie. AJ reveals that he likes living with his new wife. He knows that one of his faults is talking too much, but asks that Stephanie playfully let him know when he's overtaking the conversation. Stephanie opens up to AJ, telling him that she's been cheated on in the past, but that she doesn't see that "type of behavior" with AJ.
Later in the episode, the couple has a flirty date night where they paint their bodies and make some art for their apartment.
While things between AJ and Stephanie generally seem to be going well, he's had a short temper at times. This was displayed when Stephanie wanted to try a new restaurant to watch the football game. AJ became agitated and was rushing Stephanie, telling her it shouldn't take "20 minutes" to decide where to eat. He blamed his irritation on being hungry.
Jasmine and Will
Will and Jasmine ask each other questions from the fishbowl. At first, they tease each other about the first kiss at their wedding. While Jasmine remembers kissing Will straight on, he claims she gave him her cheek. Later, when one of the questions prompts a discussion about breakups, Jasmine says her last relationship ended because he didn't want to have children anymore and that's something very important for her. Will revealed his last relationship ended because of distance and lack of communication.
For now, all the couples are still together. To find out what happens next, don't miss Season 8 of Married at First Sight when it returns Tuesday at 9 p.m. ET on Lifetime.