Is 'Married at First Sight' Kate and Luke Still Together in 2019? Spoilers
Married at First Sight star Luke Cuccurullo might be the one who has to convince Kate Sisk to stay married. They are nearing decision day, which means Kate and Luke have limited time to decide if they want to stay married. As the couple's relationship has progressed, the roles have seemingly reversed, and Kate is doubting their future.
Are they still together in 2019?
For now, Kate and Luke are still married on Married at First Sight. Off-screen, they might not still be together, though viewers can't tell since both of their Instagram pages and social media profiles are set to private.
Kate cries about Luke for the first time on camera
Kate has generally been strong, but a sneak peek clip of Tuesday's episode shows her breaking down for the first time after Luke ditches her on their one-month anniversary.
"One month ago, I never would have expected that my husband would not want to spend our one-month anniversary together," she says. "It's disappointing because it means so much for me to be married, so much so that I was willing to be married at first sight, and I just feel like I have feelings for him and I've become attached."
In the second part of her confession to cameras, Kate starts to cry and has to leave the room. "I know things haven't been going well, but I woke up just hoping there was like, a little sliver—that it's our anniversary—maybe we can do something nice today, and then…" she trails off. Kate starts to cry and rushed to the bathroom, closing the door behind her.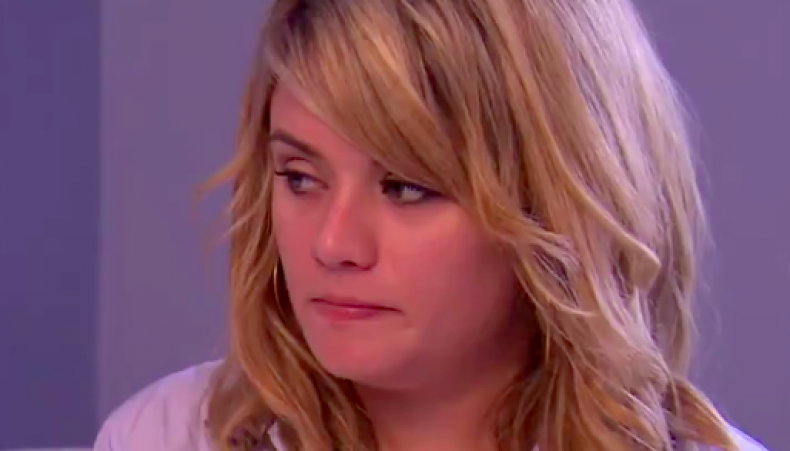 Divorce becomes an option for Kate
For the first time since this experiment began, Kate expresses doubts about the outcome of their relationship. She's always been headstrong about wanting to make things work, but Luke ditching her on their anniversary might have been a turning point. More, even though Kate says she has feelings for Luke, she says he might have manipulated her into those emotions.
"I hit a breaking point," she says in a teaser for Tuesday's episode. "The feelings that I may have developed were due to manipulation and not reality. I have no idea how this can ever get better. I really just started to think that divorce is an option."
What does Luke have to say about all this?
Another first: Luke is the one who wants to make things work. "I'm not willing to give up on this marriage yet," he says. "I don't know what I can do to get you to trust me again. I care about you. I don't want to get a divorce."
Season 8 of Married at First Sight airs Tuesdays at 10 p.m. ET on Lifetime.
Is 'Married at First Sight' Kate and Luke Still Together in 2019? Spoilers | Culture