Are 'Married at First Sight' Stars Kate and Luke Still Together After Decision Day? Spoilers
Married at First Sight stars Kate Sisk and Luke Cuccurullo have kept fans on the edge of their seats this season, with Luke telling Kate he isn't attracted to her but is attracted to some of the things he does. This has led him to become a villain of Season and viewers aren't the only ones who feel that way. Kate's friends admitted they weren't fond of the type of relationship she and Luke have. So are they still together?
As the weeks continue, it's hard to tell whether Luke and Kate decided to stay married. All of their social media pages are private, so nothing can be discerned from their online activity. The only clue that seems to point that they're not together is that eagle-eyed fans noticed Luke and Kate were not standing next to each other during a leaked photo from the Season 8 reunion, though that could also mean nothing.
If Kate listened to her friends, though, they're probably not together. In an exclusive clip from Tuesday's episode obtained by Newsweek, those closest to Kate revealed they don't like the type of person she's become since she's been married to Luke.
One of the biggest problems they had was when Luke accused Kate of having a drinking problem to producers. "He encourages you to go out drinking. He puts wine in your refrigerator. Someone who legitimately felt like you had a drinking problem wouldn't be doing that," her one friend said. "I just want to be sure that it's not just the idea of him that you like."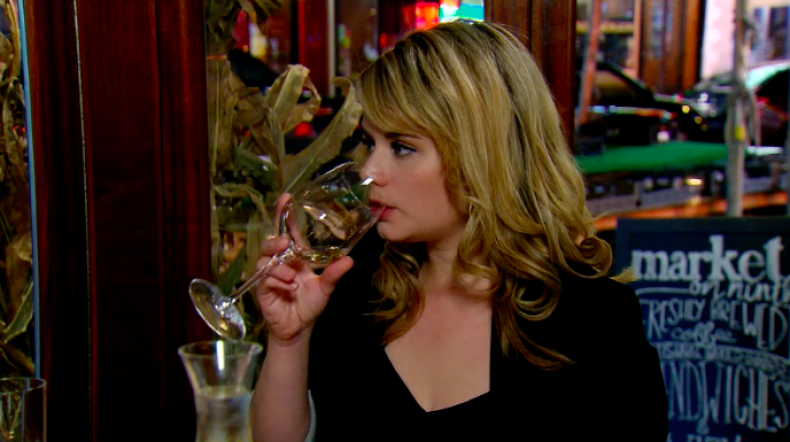 Her second friend was also dubious of the marriage. "You don't seem happy. It just seems like he hasn't been very considerate of your feelings this whole time," she said. "He asked you not to talk about personal conversations in front of the cameras but then he went behind your back and said he thinks you drink too much when he drinks just as much as you do. We've been there. We've seen it."
"Has he ever apologized for that?" the second friend asked. "Has he ever taken a step back and realized that was really hurtful for you? He's stifling you instead of helping you grow."
Kate didn't defend Luke to her friends and only said, "It's a very good point."
In a confessional with the Lifetime cameras, Kate's friend didn't condemn the relationship but implored Luke to open up to Kate. "At this point, I have some reservations about Luke. I think he's giving Kate a lot of mixed signals," she said. "I just want him to be honest with her."
To find out what happens next, don't miss Married at First Sight Tuesday at 9 p.m. ET on Lifetime.