'Married At First Sight's' Luke Was Verbally Abusive and 'Violent' Toward Kate, Pastor Cal Says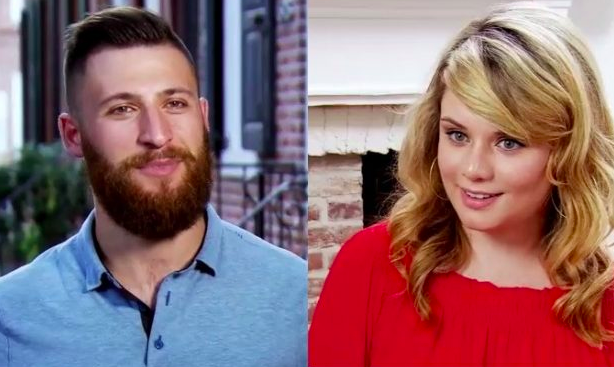 Married at First Sight star Luke Cuccurullo faced the wrath of marriage expert Pastor Cal after the matchmaker discovered Luke told Kate Sisk he felt "repulsed" and "dead inside" after kissing her. The pastor threatened to kick Luke off the show if he didn't turn things around and accused him of being verbally abusive toward Kate.
"In all of my time on Married at First Sight and in all the couples I've dealt with and counseled, I've never heard anyone say something so vile to their spouse. It's abusive, it's rude, it's uncalled for, and we cannot allow this," Pastor Cal told the Lifetime cameras in a confessional. "We cannot stand for something this violent!"
In speaking with Luke, Pastor Cal threatened to kick him off the show if he didn't change his behavior toward Kate. "If you can't turn it around, respect this woman, be the man I'm expecting you to be, then you need to get the heck up out of here," he said.
Luke admitted he was experiencing a variety of emotions while on his honeymoon with Kate. "I know I didn't handle the situation the best, but I respect Kate as a person. The last thing I ever want to do is hurt Kate," he said.
Luke claimed he wants to make things work, which is why he "tried" to kiss her but he wasn't "about it."
When asked if he found his wife "desirable," Luke said no but that he is hopeful it will come with time. "I'm really bummed out there's not that immediate physical spark, but I think attraction can grow once you get to know someone a little more. I feel right now, we are at a low point, and I'm really hoping we can turn it around," he said.
When speaking with Kate, Pastor Cal told the 27-year-old that she didn't deserve that type of treatment from Luke. "That's not kind. I don't think anyone deserves that kind of language, especially when you're in the honeymoon phase of your relationship," the pastor said. "Outside of calling you names, that's pretty abusive."
He reiterated that Luke did not treat her kindly. "I don't want you to be verbally abused, because what he said bothered me," Pastor Cal said.
Ultimately, Kate admitted that if Luke were her boyfriend she would end the relationship, but since they are married she wants to make things work.
To find out what happens next, don't miss Married at First Sight when it airs Tuesday at 9 p.m. ET on Lifetime.