Could 'Married At First Sight' Keith Being Out of Shape Ruin the Relationship For Kristine?
Married at First Sight star Kristine Killingsworth likes to exercise. Hearing that new husband Keith Dewar doesn't like to hit the gym was one of the things she didn't like when they first got married. If things are going to work out between the newlyweds, Kristine dished that she would like to see Keith get fit. It doesn't have to be immediately though. She's giving her partner five years to strengthen his physique.
Kristine realized how different their expectations were when they went on a bike ride in Costa Rica during their honeymoon. "He's so dramatic! I don't even think we went up a hill [on our bikes] and he was just sweating and out of breath," she said during last week's edition of Unfiltered, the Married at First Sight after show hosted by Jamie Otis that airs after every new episode of Season 8.
"I was like, 'Oh my gosh, you are so out of shape!' This is definitely only the beginning," she added to Otis. "I'm on a mission to get him completely [in shape] and rock hard. I need it."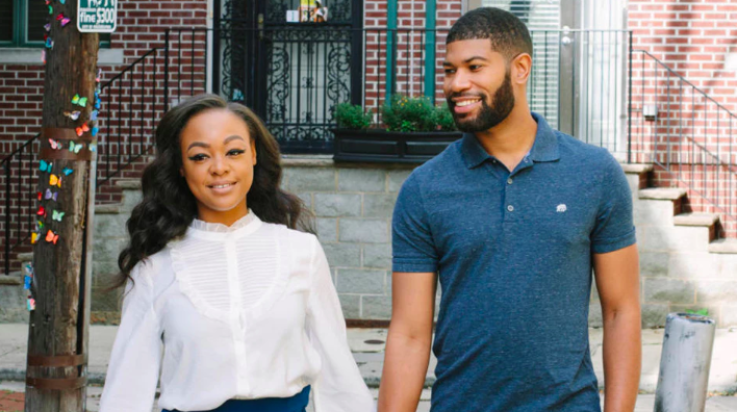 Keith admitted that he likes to relax at home and eat a home cooked meal, but that might need to change to keep Kristine interested. "You know, if we're five years down the line, get yourself together at some point! It's what I'm interested in and what I'm attracted to. So, why don't you want to be what I'm attracted to?" she said.
In last week's episode, Kristine and Keith struggled to connect after the experts gave them some "homework." They were told to talk about how they could improve their communication. Keith was complimentary toward his wife, though he was worried if she would meet his expectations as a cook. "I see a lot of good qualities in you. You're stern. You want things done right. I haven't had your cooking yet so I can't really complain about anything," he told her.
He grew up seeing his family members cook for him and it's something that he considers important in a relationship. "So growing up for me I only saw women inside the kitchen," he said to the cameras. "My grandmother has been trying to show me how to cook but I'm horrible at cooking. I need my wife to cook. That's what it boils down to. I don't want to say our marriage is gonna be based on her first meal to me but I don't know. We got to wait and see."
When it was Kristine's turn to open up, she didn't have the easiest time.
To see what's next for the couples of Season 8, don't miss Married at First Sight when it airs Tuesday at 9 p.m. ET on Lifetime.
Could 'Married At First Sight' Keith Being Out of Shape Ruin the Relationship For Kristine? | Culture