Is 'Married at First Sight' Couple Kristine and Keith Still Together? Spoilers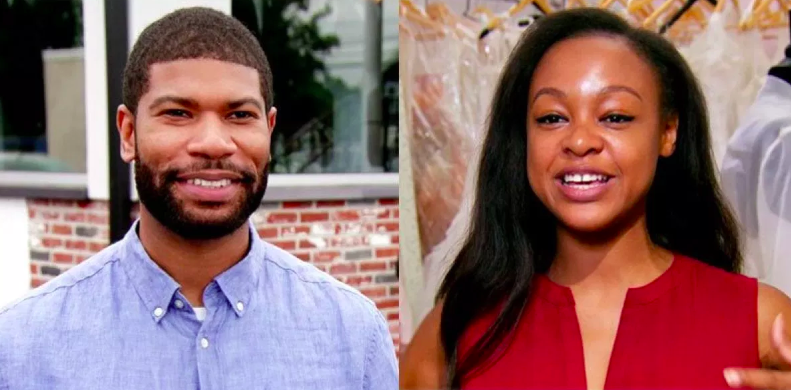 Married at First Sight stars Kristine Killingsworth and Keith Dewar have a physical attraction but when it comes to household duties and exes, things aren't as solid. During an experiment from the judges, Kristine discovered that Keith still had explicit pictures of his ex-girlfriend on his phone. The incident angered Keith and he didn't immediately agree so move the photos.
Despite the setback, Kristine and Keith are still currently together—at least, on the show. A leaked photo from the reunion showed Kristine and Keith with their arms around each other and smiling, further hinting they are probably still married. It's hard to tell about their relationship status through social media since both of them have their accounts set to private, which is probably a request from Lifetime.
Recently, Kristine dished about what it was like to find the naked pictures on Keith's phone. "I wasn't very happy, I can tell you that much," Kristine said on Tuesday's Unfiltered after show with Season 1's Jamie Otis.
"No, I mean, I was furious, to be honest with you. I saw them and was just like—you can see whatever on social media, you know? Go through some clicks and you can see some butt, you some boobs, you know? So I expected some screenshots or something in his phone," she said, explaining random women being in his phone wouldn't have bothered her.
"But I wasn't expecting them to be all of his ex-girlfriend," Kristine continued. "They had broken up over a year ago and you have hundreds of pictures in your phone. Like, what is this?"
While Kristine didn't think Keith forgot about them, she didn't think he was still looking at the risqué images. He and his ex broke up more than a year ago. When Kristine is done relationships, she gets rid of everything, which is part of the reason she was shocked and hurt to see Keith had kept on to the images.
The pictures made Kristine feel vulnerable, so she and Keith deleted them together. "There was just a little level of insecurity that comes with knowing [Keith] had a relationship with this person and he had feelings for her and then he still had these photos. Like, get rid of them!" she said. "I mean, I think I just don't like, period, that they are of your ex. I think I would have rather there be nude photos of a random girl than actually ones of his ex-girlfriend."
To find out what happens next, don't miss Married at First Sight when it airs Tuesday at 9 p.m. ET on Lifetime.