'Married at First Sight' Star Luke is 'Gaslighting' Kate? Dr. Jessica's Cryptic Instagram Post About Abusive Relationships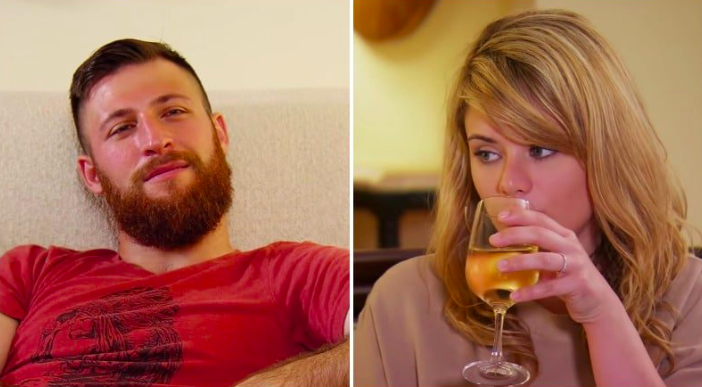 Married at First Sight expert Dr. Jessica Griffin seemingly accused Season 8 star Luke Cuccurullo of "gaslighting" wife Kate Sisk in a Wednesday Instagram post. Luke and Kate have had a tumultuous relationship, with Luke finally putting effort into their relationship once Kate was considering the post.
Dr. Jessica maintained that it was her job to keep things on the show confidential and that she wouldn't call anyone out by name, but people had been reaching out to her about abusive relationships. Her response was to share the definition of gaslighting and a lengthy post about manipulation.
"Gaslighting: When you partner tells you something is X when you know it is Y," her definition read. "When someone attempts to gain power by psychologically manipulating you into questioning your own sanity. What do we do with gas lighters in a relationship? We break up with them."
She continued her explanation in the caption. "Gaslighting is one tactic that may be present in toxic or unhealthy relationships. Emotionally abusive relationships often include some form of gaslighting," Dr. Jessica wrote.
More than any couple on Season 8, and arguably the entire series, Luke and Kate have had one of the most turbulent marriages. Luke has told Kate he was not physically attracted to her, said he felt "repulsed" and "dead inside" when they kissed and then accused her of drinking too much, even though he drinks too much himself. He also said that he is sensitive to drinking because he had a friend who died in a drunk driving accident, but never told the experts he had a problem with someone who likes to socially drink, as Kate said she does.
Even though it might seem to some viewers like Kate and Luke are in an abusive relationship, Dr. Jessica maintained there is a lot that goes on behind the scenes that viewers of the show don't see; partly because it's confidential and partly because it didn't make the cut.
"While I cannot comment on specific individuals, rest assured that people matter more to me than television. As someone who has devoted their entire career (my actual day job) to helping abused and traumatized women, men, and children, I take abuse and trauma allegations extremely seriously and advocate and express my concerns both openly and privately," she said.
In the last part of her post, Dr. Jessica addressed Married at First Sight directly. "Regardless of what you may actually see on TV (a week of their lives condensed into minutes) much happens behind the scenes off camera," she said.
Dr. Jessica maintained that all the marriages on the show are real and that she and her colleagues would never encourage two people to remain in a toxic relationship just or good TV.
"People matter to me, more than anything else. Under no circumstances would I (or my dear colleagues for that matter) advocate for someone to stay in an unhealthy marriage, even for a TV show, and there have been a number of times in which my heart has broken for them," she said. "These are real marriages and even if we express our opinion that it's unhealthy, none of us can force a couple to separate, as frustrating as it is. Just like those who watch their friends go thru hard times in the real world, it's hard to watch people hurting. For those reaching out regarding trauma or abusive relationships, please know there is help. There is hope."
Married at First Sight airs Tuesdays at 9 p.m. ET on Lifetime.