'Married at First Sight' Star Mia Bally Slams Tristan Thompson On Instagram: 'Real Men Don't Demoralize Women'
Married at First Sight star Mia Bally took to Instagram after estranged husband Tristan Thompson said he needed to be with a strong woman—and Bally wasn't it—on the Lifetime reunion special Tuesday. Bally told her followers she was working on herself and that she's been told by too many men that she wasn't "strong" enough.
"Every man that I've dated said that I'm not mentally strong or that I'm a weak person. I LOVE hearing the comments about how strong I am. The positive comments really go a long way after years of hearing that I'm not a strong person," she wrote. "Real men don't demoralize women."
In her follow-up post, Bally revealed she has been going to therapy and working on herself. "The truth is unless I let go, unless I forgive myself unless I forgive the situation, unless I realize that the situation is over, I cannot move forward. In really looking at things, I HAVE moved forward!" she wrote. "Biggest lesson learned: My therapist Betsey said, 'Everything in life is serving you for your greater purpose, even what you may call 'bad' things are serving you for the greater good.'"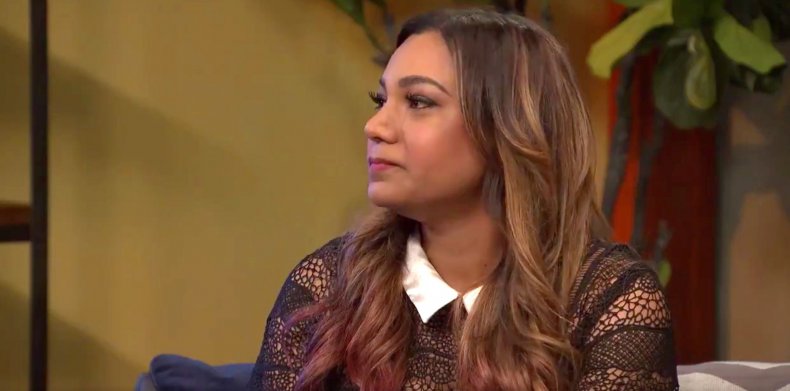 Bally was arrested en route to her honeymoon on stalking and fraud charges stemming from a previous relationship. She lied about the warrant out of her arrest to her new husband at the time. From that moment, Bally and Thompson had a hard time trusting each other.
Their final fight came after Thompson showed Bally pictures of his ex-girlfriend. Bally left, again, and Thompson was done with the marriage. "It's been really tough but after the last walk out, I could not bet my future on an unstable woman," Tristan said.
They tried to make it work, but ultimately there were too many problems. Thompson explained what happened. "Well, as you said, there was a lot of lows and there was a lot of highs, but there was not a lot of balance, you know? That's what I always wanted," he said. "There was no middle ground. Everything was so extreme. So it was extremely good or extremely bad. On decision day I chose to believe that, those extremely good moments, that there would be more."
It was Bally who filed for divorce.