'Married at First Sight's Jessica Says She Wants Austin's Love 'Sooner Than Later' on Episode 9 Sneak Peek
Katie Conrad isn't the only new wife on Married at First Sight with love on the brain. Her Season 10 castmate Jessica Studer is also thinking a lot about the l-word, and it seems that both women may be on the same boat when it comes to convincing their men to say it.
In a sneak peek at Episode 9, which airs on Wednesday, Jessica and her husband Austin Hurd will share their past experiences of love while playing a game to help them learn a bit more about each other. When the question-and-answer game instructs them to talk about their "history with love and what it takes to get there," Jessica learns Austin's timetable for expressing feelings of love is a lot longer than what she's used to.
In the clip, Jessica admits that she may not have been as much in love with her ex as she thought after Austin asks if she's ever been in love before. "That's really tough because I feel like, yes; but, then, when I think back, maybe it wasn't really love and maybe I was just going through the motions," she said before asking, "Were you in love before?"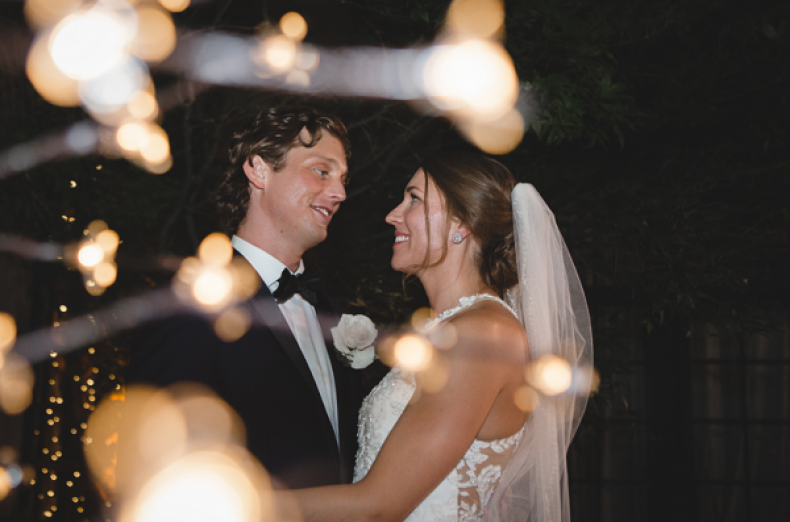 "Yeah. I had a long relationship," Austin replied. "I've only said it a couple times. One time, heart kind of broken. But then another time is the three-and-a-half-year relationship where, yeah, I was in love."
As Jessica's line of questioning continues, Austin confessed it took him a whole year to say "I love you" in his previous long-term relationship. "I just can't rush into that type of a word. It's too big of a word to throw around," Austin said.
Jessica is perturbed by Austin's response and can't hide her concern over Austin potentially taking an entire year to say those words to her.
"I asked him how long it took him to say, 'I love you,' in a relationship. He does say a year, but for me, that's a long time. I do hope he says, 'I love you,' sooner than later," Jessica confessed to producers.
Conrad, who is married to Derek Sherman, also expressed similar frustrations during Episode 8 after her husband claimed he likely would not be in love with her by the social experiment. Now at the halfway mark of the show, couples only have a few more weeks before they have to decide whether or not to stay married or divorce.
Married at First Sight airs on Lifetime on Wednesday nights at 8 p.m. ET.
Viewers can live stream the episode on Lifetime's website or app, however, a cable provider login is needed to access the stream. Those with Hulu +Live and YouTube TV subscriptions can also watch the reality show in real-time on those streaming platforms.