Jessica Admits She's in Love With Austin in 'Married At First Sight' Season 10 Exclusive Sneak Peek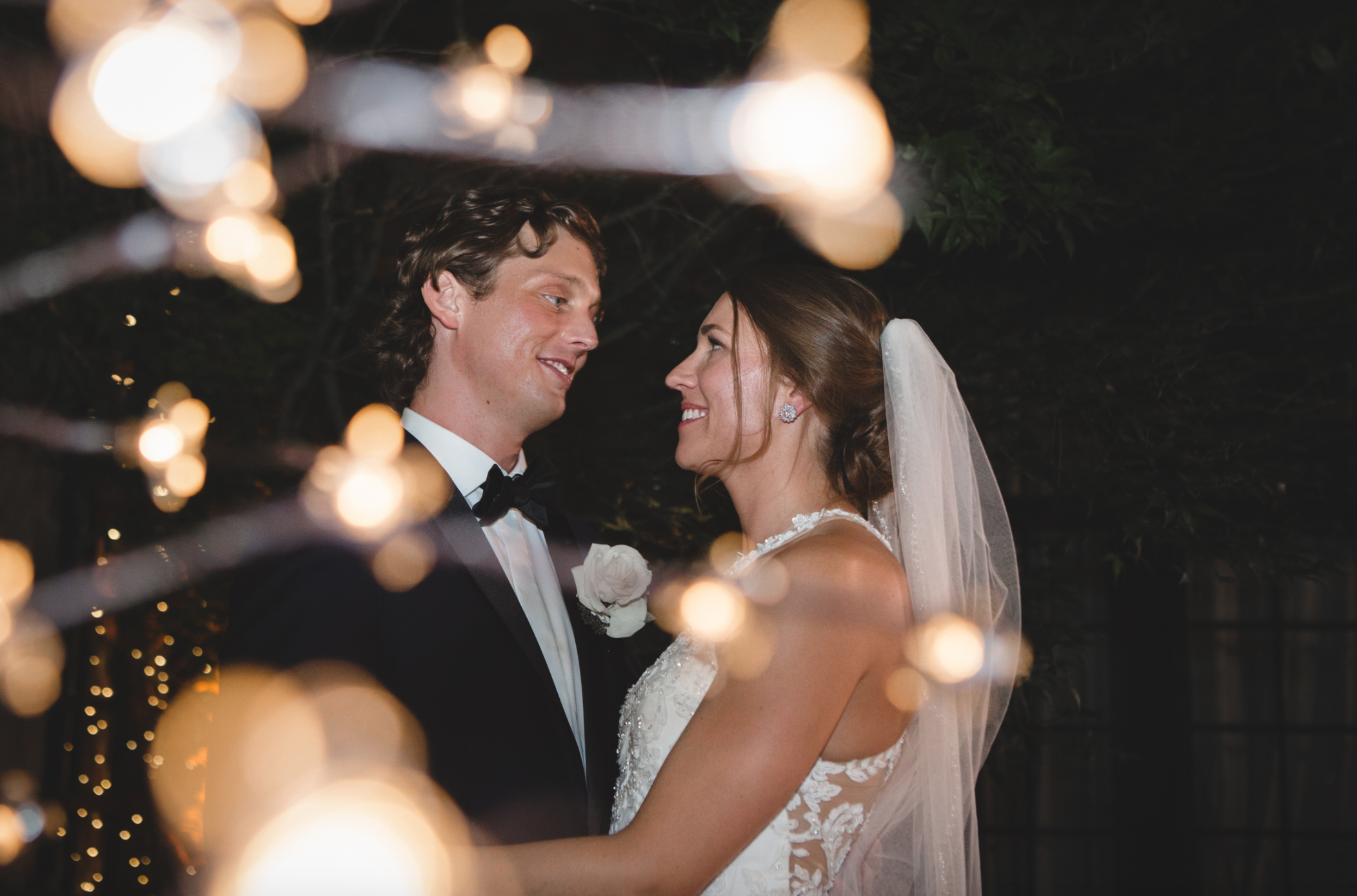 Jessica Studer and Austin Hurd's have enjoyed a blissful relationship compared to most of the couple on Season 10 of Married at First Sight. However, their romance may be facing its biggest roadblock yet on the upcoming episode of the Lifetime reality series.
For weeks Jessica has been tiptoeing around the idea of love in conversations with Austin. It's obvious her feelings are growing stronger and stronger towards her new husband despite the fact that they only met and married a few weeks ago. And Austin seems to be head-over-heels for his new bride too. Yet, whenever Jessica brings up the topic of love and when they may finally say exchange those three words—"I love you"—Austin freezes up and claims he needs more time.
Well, the time has come and Jessica is ready to hear him say it.
In an exclusive episode 13 sneak peek, Jessica admits that she is in love with Austin during a couple's counseling session with Dr. Viviana Coles. But, of course, Austin isn't willing to say the same.
Newsweek subscription offers >
"I feel like I am at that point, but I don't want to say it if he's not... because I don't know if I'd feel rejected," Jessica said in the clip.
Dr. Coles asks if she's afraid to admit her love for Austin because of the vulnerability of saying something so emotionally revealing, leading Jessica to just fess up to her feelings. "I feel like I'm there," she said. "I do love you Austin."
As Austin has said in previous conversations, he won't tell Jessica he loves her until he's ready. Although he does confess that he's "never felt this way about someone so quickly."
"But for me to say that word, I just need a little bit more time," Austin said. "I hope you understand that."
Newsweek subscription offers >
Jessica nods her head in agreement, but the crushing look of disappointment on her face makes it pretty clear that she is hurt to know he still doesn't love her back.
"It is frustrating that he won't say the words. I guess he's going to be stubborn about this and take his time to say it," Jessica said in a confessional video.
There are only a few more weeks before the couple has to decide whether they'll stay in their marriage or get a divorce, and Austin's tortoise-pace toward saying he loves Jessica back could be a deterrent in how they move forward in the relationship. After all, what's the point in staying in a marriage with a person who refuses to love you?
Married at First Sight airs on Lifetime on Wednesday nights at 8 p.m. ET.
Jessica Admits She's in Love With Austin in 'Married At First Sight' Season 10 Exclusive Sneak Peek | Culture