Christina Warns Olivia About Her New Husband Brett in 'MAFS' Season 11 Sneak Peek
In a normal romantic situation, you can usually count on your friends to raise their concerns about your significant other long before you ever consider tying the knot. But for the couples of Married at First Sight, they have to wait until after exchanging "I do's" to catch the red flags their partners may be waving.
So far on Season 11, Brett's behavior has led fans and cast members to question if he truly is ready for marriage like he claims, especially after watching him openly flirt with one of Henry's friends during the group bachelor party for the grooms earlier in the season. And his antics may soon get back to his wife, Olivia.
On the upcoming episode, set to air on Wednesday night, one newlywed is making it her duty to keep Olivia informed about the "f**k boy" tendencies she's noticed in Brett. The only problem is that Olivia may not be interested in hearing someone else's gripes about her husband.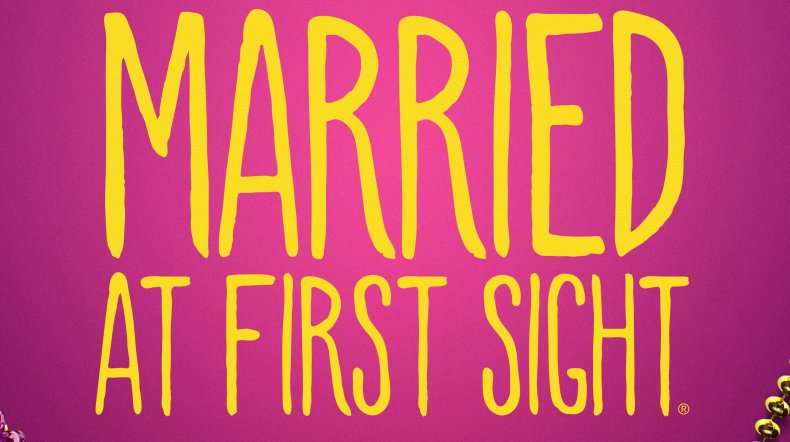 In a Newsweek exclusive sneak peek of episode six (above), Christina, Henry's wife, sets aside some one-on-one time with Olivia to voice her concerns about Brett.
"If another girl maybe saw a red flag in Henry, I would love for them to come to me and give me that support and at least bring it to my attention because maybe I'm not noticing something," Christina says in a confessional.
Christina settles on the sofa next to her castmate while Olivia gushes over her blossoming romance with her new husband. "I think everything's going well. Our beliefs and values, I think, are very similar. Our interests are very different but overall the chemistry is there. We have a good time. We laugh," Olivia says.
Considering how much fun she's been having getting to know her husband within the five days they've been married, Olivia is shocked to hear Christina admit that she "has a few concerns" about Brett.
"It's me just being honest with you. I just—I want you to keep your eyes open," Christina says. "I don't know, I was seeing little signs that I've seen before in things that I've experienced. Just the way that he answers questions, like how he wouldn't answer and he was like so set. And it's just like, you know, sometimes you can bend or whatever. He just says all the right things. I've just dated guys like that before."
Speaking to producers in a confessional session, Christina claims Brett exudes similar behavior to guys who have a reputation for being no-good. "I don't like to use the term 'f**k boy,' but that's how it is—just like an a**hole," she says.
From Olivia's perspective, Brett has been nothing short of a gentleman, and she quickly lets Christina know that she'd rather him show her who he really is himself, instead of hearing about how he may be acting from someone else.
"I tell him I go all in, full trust. So if we're in this and you're saying you're committed to me from day one, then that's how I'm going to leave it. I'm kind of like a 'prove-me-wrong kind of gal, and once you prove me wrong that's when I start checking out," Olivia explains.
Later, during a confessional, Olivia appears flustered by Christina's subtle attack on Brett. "I get where she's coming from but I'm also like, 'You've spent about five minutes with him, so how do you feel that way?'" Olivia says.
Henry already had a conversation with Brett about his actions at the bachelor party, and although Christina didn't mention it in the clip, it seems inevitable that Olivia will find out just how single her husband behaved the night before they wed. As the saying goes, what happens in the dark always comes to the light.
Married at First Sight airs on Lifetime on Wednesday nights at 8 p.m. ET.
Christina Warns Olivia About Her New Husband Brett in 'MAFS' Season 11 Sneak Peek | Culture