No Love For Dogs: Woody Shoots Down Amani's Request For a Dog in 'Married at First Sight' Season 11 Sneak Peek
The saying goes: "First comes love, then comes marriage, and then we get a dog."
O.K., that's not exactly how the phrase goes but it seems to be what's on the agenda for some of the newlyweds on Married at First Sight's 11th season. Now that couples are living together and settling into their marriage, some of the cast members have expansion on the brain.
Woody is completely down for adding another member to his little family. The only problem is, he isn't too fond of the means in which his wife Amani wants their family to grow—with a dog.
In the Newsweek-exclusive sneak peek of episode 12 (above), Woody and Amani go on a double date with Miles and Karen, and while everything starts off smoothly, things take a turn when Karen reveals that she and Miles have decided to foster a dog. This wouldn't be an issue if it weren't for the fact that he contested his wife's request to add a furry friend to their household just days before the couples' date night.
"Oh my God, here we go with this dog conversation again," Woody says in a confessional.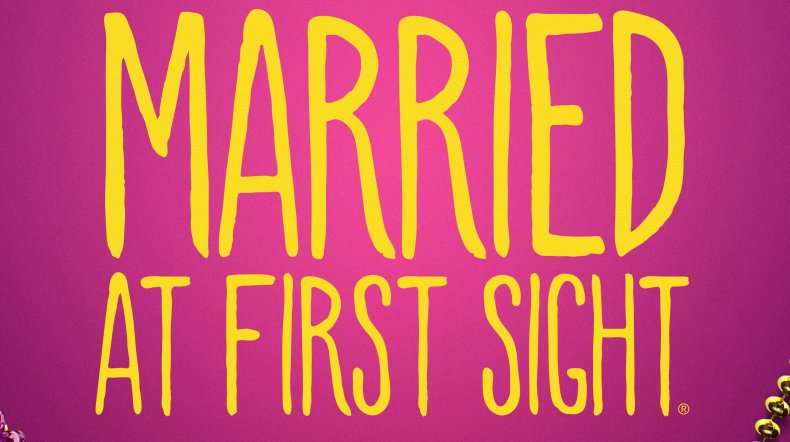 A flashback scene shows Woody and Amani in bed talking about getting a family pet two days prior to their date night. Woody completely shot down the idea but later claimed he'd only be willing to get a dog if it was coming in along with a baby.
"Honestly, I don't even want the dog, period. But I can compromise if the dog and the baby come together," he said. "But if it's just a dog—I'm [going to] just be honest with you I don't want it. That's one of those things that I can not have and I'll be perfectly OK."
Back in the present, Miles and Karen instantly regret mentioning their plans to get an animal after realizing a pet was a source of contention for the couple.
"Miles and Karen fostering a dog is not helping my current situation just because my wife wants a dog. She's going to see them [with their dog]. 'Oh they got a dog, why we can't get a dog? That's your friend, he got a dog,'" Woody said in a confessional, mimicking his wife.
Karen is all for Amani and Woody getting a dog—or at least fostering one like her and Miles.
"It's temporary. You can see if you like it. You can give it back," Karen says.
But that only turns Woody off more.
"That is so messed up. That dog come in there, you're going to bond with that dog and then peace out?" he responds.
Amani is paying no mind to anything her husband says, and on the sly, mouths to Karen: "We're getting a dog."
This may be a losing battle for Woody.
Married at First Sight airs on Lifetime on Wednesday night at 8 p.m. ET.