Which Couples on 'Married at First Sight' Season 11 Stayed Together?
The romantic experiment that is Married at First Sight wrapped for its 11th season on Wednesday, and like the seasons of the past, there were some couples that opted to remain in their relationships and others that couldn't sign divorce papers quick enough.
Surprisingly though, this round of the show saw more success compared to the previous seasons. Only 21 of the 34 couples to appear on MAFS seasons 1 through 10 stayed in their marriages, and now three more couples will be added to that list.
So who are the lovebirds that got their happily ever after on MAFS Season 11?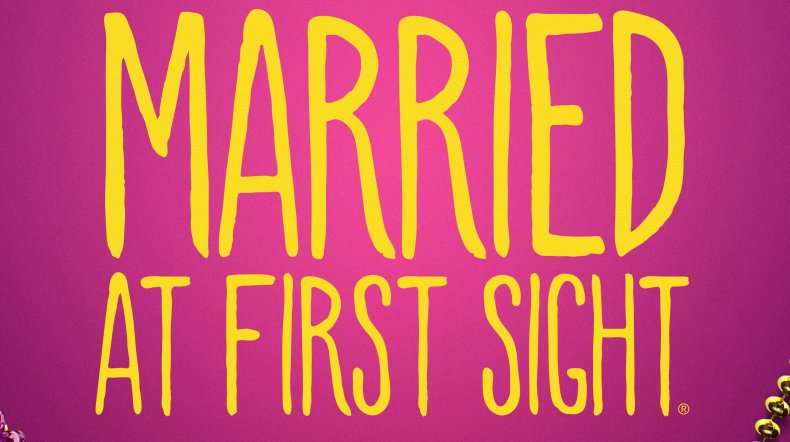 Amelia and Bennett
The pairing of Amelia and Bennett was a classic case of kismet. From the moment they first met at the altar, the pair seemed like a match made in heaven, and—as luck would have it—they truly were.
Amelia was smitten with Bennett's eccentric approach to life almost instantly, and his willingness and openness in sharing his feelings with her reeled her right on in. As their time together continued, she found herself becoming a big fan of his carefree and quirky style and was routinely tickled by the dresses he wore to bed at night—or nightgowns, as he referred to them. All the while, Bennett was falling deeply in love with all aspects of Amelia from the daily affirmations of her feelings for him to her laugh and sense of adventure.
Like any relationship, the couple faced some challenges, particularly when it came to Amelia's job. For a while, Bennett was unsure if he was willing to uproot his life as a theater director in Louisana to follow Amelia to a new state for her doctor residency, but as the time flew by and their bond grew, it became clear that they were the one couple of the season that quite possibly could not live without one another.
When Decision Day rolled around, it was almost certain that they would choose to remain married. Bennett made it crystal clear that this was a union that would last forever when he surprised his wife with a tattoo of her initials inked on his body.
"It is such an absurd surprise, but I love it. He tattooed my initials on his butt? Man! I guess this means we're probably going to be married forever," Amelia gushed during the episode.
Karen and Miles
Now here's a perfect example of the power of time.
Unlike previous seasons of MAFS in which couples lived together for 8 weeks before Decision Day, Season 11 cast members had to spend 16 weeks together before officially deciding whether or not to remain married. The extension was due to the coronavirus pandemic, which arrived smack in the middle of the season and halted production. The filming delay wasn't in vain though, because the experience of having to quarantine together is what helped Karen and Miles finally foster a relationship.
The couple had been moving at a snail's pace compared to their castmates in regards to establishing an emotional bond—mostly because Karen had so many walls up and didn't necessarily trust that Miles was as genuine about his feelings as he tried to project. All that extra time together really helped her become comfortable with her husband, leading her to choose to stay married on Decision Day.
"So the last four months, you know that they have not been easy by any means. I think that we have had a lot of different feelings," Karen explained. "One thing that I love about you and will always respect about you is just like your heart, how generous you are, and I would like to stay married because I guess that heart that you have is honestly what has allowed me to feel more comfortable with you. I feel like our marriage just started a few weeks ago and I'm wanting to explore where that can go."
Amani and Woody
There was an instant attraction between Amani and Woody. The new groom simply could not stop gushing over his wife's appearance on their wedding day, and he only grew more attracted to her when he learned that Amani was not only beautiful on the outside but the inside too. Meanwhile, Amani adored her husband's playful demeanor and the way he always reassured his feelings for her.
They were one of the first couples to confess they were falling in love with each other and packed on the PDA all season long. Of course, they were going to stay married.
"When I looked at love, I always wanted to be married. I always wanted that happiness. But honestly speaking, I didn't think that I would genuinely get it," Woody confessed, fighting back tears. "And then being married to Amani, it's like everything that I didn't expect, I now have. It's different, you know? Especially when you don't think that it's coming. You don't hope for it, you don't wish for it. It's just different."
The divorcees
Only two couples opted to leave their marriage.
Olivia and Brett separated weeks before having to face the relationship experts Dr. Pepper Schwartz, Dr. Viviana Coles and Pastor Calvin Roberson on Decision Day while Christina and Henry faced so many upsets in their time together that fans had long began suspecting they would split.
When speaking with the experts, Olivia and Brett both voice failures in their abilities to communicate. It didn't help that Olivia felt like Brett wasn't all that interested in her, and Brett's hostility towards Olivia's spending habits only fueled the flames burning between them.
As for Christina, she also felt like her husband Henry wasn't remotely attracted to her, and his unwillingness to do so much as kiss her only heightened those feelings. As far as Henry was concerned though, Christina's wishy-washy behavior and penchant for lying made it hard for him to feel close to her. The nail in the coffin came when she claimed to have received a text message for a mysterious man who said he had an affair with her husband.