Watch Blindfolded Strangers Tie the Knot in 'Married at First Sight' Season 12 Sneak Peek
Ten strangers are about to take the biggest leap of their lives. They're going to get married, on television, to a person they've never actually met. That's right, folks, Married at First Sight is officially back with its 12th season.
During the three-hour season premiere on Wednesday, the soon-to-be-newlyweds—matched by the series' relationship experts, Pastor Calvin Roberson, Dr. Pepper Schwartz and Dr. Viviana Coles—will prepare for their upcoming nuptials and eventually make their way down the aisle in Atlanta.
However, the new groom Ryan has a unique plan to make his wedding day even more interesting. Not only is he going to tie the knot with Clara, he's not even planning to see her face until they get up to the altar—they'll actually be making the journey to the altar completely blindfolded.
Ryan, 29, unveils his plan to his groomsmen in a Newsweek exclusive sneak peek of the Season 12 premiere (seen above). According to Ryan, he wants to "be original and plan something special" for Clara that will really set their wedding apart.
"I got her a blindfold. I'm going to wear a blindfold. So instead of me first seeing her when she turns the corner, it'll be right there on the altar. Our first connection will be a handhold, which is very unique and special," Ryan says in the clip.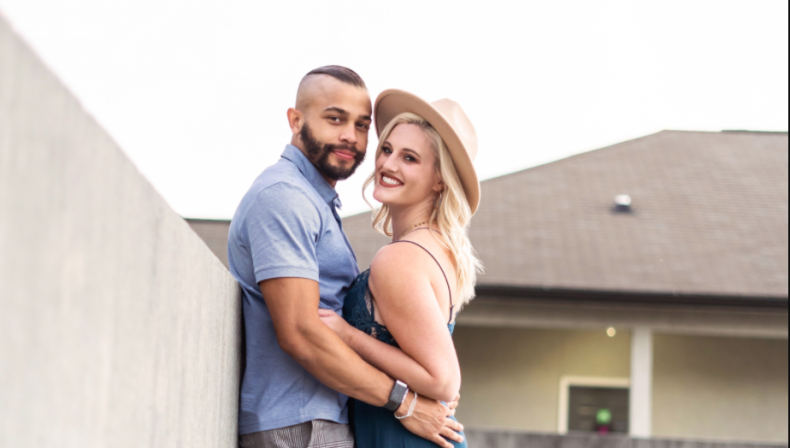 Ryan believes that having their first interaction begin with handholding at the altar— without even seeing each other!—could be the perfect start to a potentially beautiful union. And his groomsmen agree that the gesture can really set the tone for Ryan and Clara's marriage.
"There is this connection in physical touch, in a handhold. We're going through a pandemic right now, and what people miss the most now is that physical connection that you have with each other—that hug, that handhold. And so, for me to be able to break that down—especially in this type of setting where I don't know this person—I think just that connection of touch is incredible," Ryan tells producers during a confessional.
Although Ryan doesn't know anything about the woman that MAFS experts have designated for him to marry, his idea may be right up 27-year-old Clara's alley. Elsewhere in the clip, the flight attendant looks completely intrigued when she pulls a silk blindfold out of a box that Ryan has delivered to her.
Married at First Sight returns to Lifetime with Season 12 on Wednesday at 8 p.m. ET.